May 5th, 2015
The chancellor, George Osborne, has suggested that if Labour secure power after Thursday's election, the financial sector could face a period of vast disturbance and uncertainty in what the party has dubbed 'fallout Friday'. During an interview with the Financial Times, Osborne claims that the trust built up between the business community and the government during the Coalitions tenure would 'evaporate in five minutes' under David Milibands Labour party.
He said, "The world would take one look at the UK and this unlikely alliance between Ed Miliband and Scottish nationalism and say: 'That's not the place we are going to put our investment'." Mr Osborne restated that the recovery of the British economy is still an on-going project, and that the Labour party's aim to tax the wealthy and its vague target for reduction of the deficit would do more harm than good for the reputation of the UK.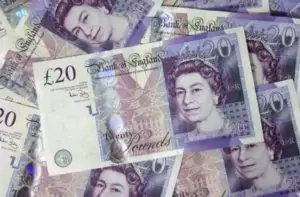 The uncertainty of the impending election has already had an effect on the confidence within the financial sector, as data pooled from an index measuring foreign exchange market volatility rose to its highest level, since May 2010. The index now sits at 17.85 per cent, 12.85 per cent higher than the 5 per cent recorded at the turn of the year. The figures suggest growing concern from analysts and market traders on result of the election.
Labour has pointed to a consistent theme within the chancellor's statements during the election campaign, implying that his arguments have been tinged with scaremongering and exaggeration in a bid to press home the importance of voting against a Labour led government. The party also proposed that the most risk for the financial sector came in the form of the Conservative plan for a referendum on Britain's EU membership by 2017.
Mr Osborne contested this claim, stating: "We have had this policy for a couple of years now," he said. "This country has attracted more inward investment from China than France, Germany and Italy put together." Mr Osborne continued to suggest that the outcome of such a referendum would be final, and he "would not imagine another referendum being held anytime soon after the result."
In answer to Labour comments pertaining to the chancellor's £20bn of 'unfunded promises', Mr Osborne maintained that the Conservatives would meet all of their proposals if re-elected, and still retain a budget surplus by the end of the parliament. Labour had pointed to the Conservative plan for tax cuts, increasing investment in the NHS and freezing rail fares as fanciful, given the lack of a clear source for the funds required to match this proposal. Mr Osborne confirmed that part of the funding to meet his aims would come from reducing welfare by £12bn.
Article By: Simon Butler, Senior Mortgage Consultant at Contractor Mortgages Made Easy
Media Contact: Raman Kaur, Public Relations Manager
Tel: 01489 555 080
Email: media@contractormortgagesuk.com