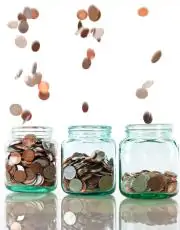 May 5th, 2017
Over the year's pensions have taken a bit of a hammering in the media, with the general public falling out of love and trust for them, and who can blame them with annuity rates being so poor, and many having to continue to work in to retirement just to be able to afford an average standard of living.
And you could argue that given the ever-increasing State pension age, if it even exists in 50 years' time, and the likely increase to the age at which you can access a pension, it doesn't look like things are going to get any easier.
With the constant changes in tax law and legislation, understanding where to start with pensions can be baffling, but hopefully for the reasons stated above you are starting to see the importance of planning and the below Q&A, is going to assist you in this;
What is a pension?
In effect, a pot of money that you build up over your life that is going to act as an income when you retire.
Is a pension really worth it?
With effective planning, a pension could provide you with a comfortable lifestyle, provided that, like everything worth having, you are prepared to put the work in sooner rather than later.
How much should I put in to a pension?
The main question is 'what is affordable?' but if you want a clear answer, consider speaking to a good Financial Planner as they should be able to calculate this, taking into account things such as growth and inflation.
How much can I put in to my pension?
There is currently an annual allowance in place of £40,000, but it is also linked to earnings so consult an expert before throwing all of your savings in.
Should I take my employers pension?
If you can then its almost always a yes. Your employer may well match your contributions, and this is 'free' money going towards your retirement.
Aren't pensions a load of rubbish?
No. They are the most tax efficient investment wrapper out there. With careful planning you can save a significant amount of tax over your lifetime, no matter how you are employed, alongside getting some growth on the funds you have saved which have the potential to far outperform the poor savings rates that are available on the high street.
How do I get a pension?
There are many providers and thousands of investment funds out there, so if you are going to do your own research and apply yourself, then please take care. Alternatively speak to a financial planner, and they can do it all for you.
Are there more options than a pension?
In effect yes, there are different things you can do to provide an income stream later in life, such as purchase property, continue to work in some form, or even use the new Lifetime ISA that has been implemented, but be wary of putting 'all your eggs in one basket' as diversification is key.
Although the above Q&A is brief, hopefully it goes some small way to answering some of the questions you have, and highlights that shopping around for a pension may work, but your much better off paying for the expertise of a good financial planner.
If you are thinking about how you can live well for less in retirement or could do with a little extra help with your pension shopping, please contact Duncan Craze, Financial Planner at our sister company Contractor Wealth for further information.
The value of investments may fall as well as rise and past performance is not a guide to future returns.
Financial advice is given by Contractor Wealth Management Limited which is an appointed representative of Quilter Mortgage Planning Limited and of Quilter Financial Planning Limited who are authorised and regulated by the Financial Conduct Authority. Quilter Financial Planning Limited and Quilter Mortgage Planning Limited are entered on the FCA Register (http://www.fca.org.uk/register) under reference 440703 and 440718.
Media Contact: Sarah Middleton, Public Relations Manager
Tel: 01489 555 080
Email: media@contractormortgagesuk.com