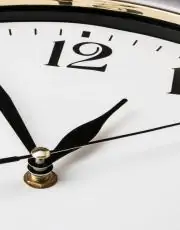 July 14th, 2017
While the Conservative government wrangles over whether or not to drop its austerity policy, and while economic pressure is felt globally, it is good to learn that one area is doing rather well: mortgage rates.
Because according to the financial information provider Moneyfacts, the average two-year fixed rate and two-year variable rate are lower than they have ever been.
The average two-year fixed rate is now 2.26%, compared to 2.55% a year ago. Two-year trackers have also dropped, from 2.01% last July to 1.82% today.
Why mortgage rates have fallen
The most likely reason is good old-fashioned competition. Mortgage lenders are falling over themselves to attract new customers and trying to lock them in.
Digital-only Atom Bank, for example, has been offering customers a five-year mortgage for the price of a two-year deal.
For a seven-day period all new customers were able to apply for a five-year fixed term mortgage at the two-year rate via one of the bank's independent broker partners. Rates started at 1.29% for a 60% loan-to-value (LTV) with a £900 fee, and 1.99% up to 90% LTV with a £900 fee.
HSBC is also offering a five year product which, when it was launched, was the lowest fixed-rate on the market at 1.69% available up to 60% loan-to-value with a fee of £999. At that time it edged just ahead of the previous market-leader Barclays, which offered 1.70% fixed for five years but with a fee of 1,499.
So if you  are a contactor thinking about moving, or a first time buyer getting ready to take the leap, now would be a really good time.
But shop around. There are many providers, and many more deals available. The team here at Contractor Mortgages Made Easy can help you decide and secure that deal for you.
Media Contact: Sarah Middleton, Public Relations Manager
Tel: 01489 555 080
Email: media@contractormortgagesuk.com