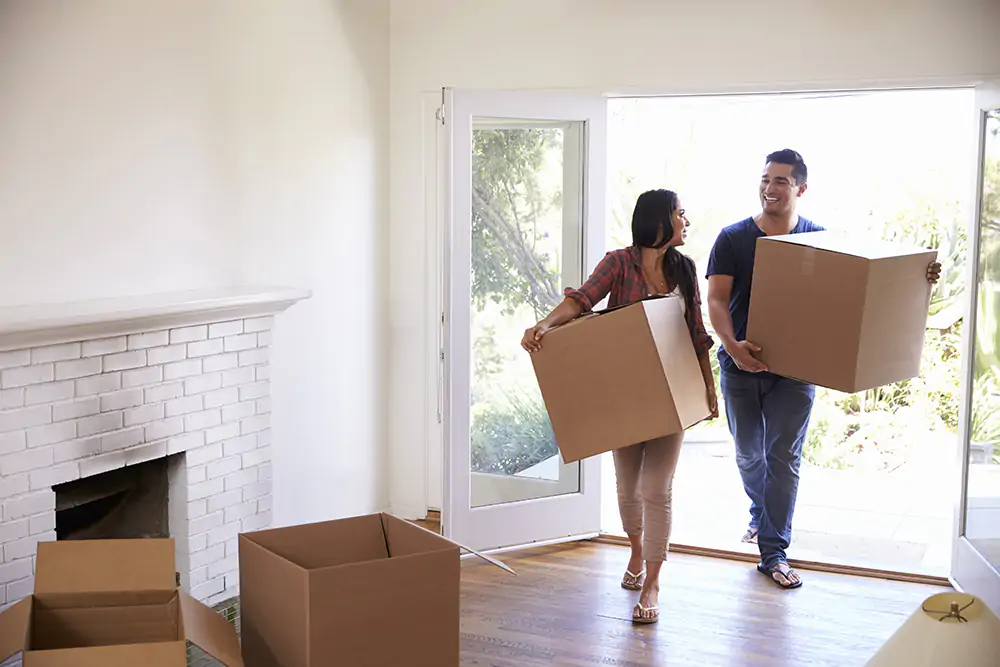 January 7th, 2019
There are a whole host of reasons why the new year is a good time to buy, Christmas has just been, you're getting back into the work routine and with a fresh perspective plus determination, 2019 could be your year!
It can be a little daunting getting started on this resolution but it's best to make a plan and to help, here are our top tips to get you started;
Understand your financial position
First thing's first, you'll need to get a good understanding as to whether you'll be able to obtain a mortgage and, if so how much you'll be able to borrow to finance your property. Speak to a Broker, who will
be able to advise you based on your current financial position.
You'll also need to make sure you understand the costs involved in buying a property, as well as how much you'll need to save for a deposit.
Understand what lenders look for in applicants
All too often, potential homeowners assume that they will not be accepted for a mortgage and put their plans on hold before they've even started the application process.
When any lender approves a mortgage, they take on a certain level of risk.  After all, there's always a chance that a borrower will default on their repayments. To minimise that risk and ensure they only lend responsibly, lenders must undertake an assessment in order to decide whether or not it is a risk worth taking.
Saving! 
If you're at the stage where this will be your year to buy then you should have already been doing this, as you'll need a minimum deposit of 5% of the property value, subject to criteria and your credit profile.
But the main thing after deposit you'll need to save for is the additional costs involved when purchasing a property, such as stamp duty, solicitor fees, mortgage product/application fees, and surveyors fees.
Credit History!
Your credit history will have an impact on your ability to secure a mortgage.
This will tell a lender how likely you are to keep up with your payments; considering factors such as previous loans if you've ever defaulted on a loan and if you have any CCJs.
Lenders will look at this history and assess the risk of you defaulting on the loan they're considering.
If you have limited history or have never held open credit in the past this could also have an impact on your ability to secure a mortgage.
Stress Test
Stress testing is a fairly recent addition to the aspects a lender will take into account when assessing you for a mortgage; they are required to carry out this test by the financial services regulator.
A stress test requires the lender to look ahead and predict if you would be able to cope should something impact on your finances or mortgage rates are increased and if you would be able to recover from these setbacks.
Get your paperwork together
Being able to provide supporting documentation in a timely manner is critical to a successful application. Typical requirements include; ID and proof of address; so ensure your passport and driving license is correct and in date. Income evidence and proof of financial readiness are also key, and you will likely need to provide a combination of the following depending on your employment setup –  P60, 3 months of bank statements, payslips or 2-3 years of company accounts/SA302's.  If you are a contractor, make sure your CV is up to date as it may be used to prove your skills and experience. You will also need to obtain a copy of your current contract as this will be used to demonstrate your income. Using both these documents should avoid any issues to do with affordability.
Do your homework  
With the increasing number of banks and other mortgage lenders in the UK market, there are potentially thousands of mortgage deals to choose from; so ensure you take time to understand the different options.  Using a mortgage broker can help you determine the most suitable options.  Moreover, if you're self-employed or contracting, lenders do not always take a holistic view of your income or borrowing potential and a specialist broker can help you present your case in the right way, to secure the best deal for you.
The Search
Once you've got the legal and financial side of things in order, it's time to start the exciting part – the property search!
Consider the areas you'd like to buy your home in, the type of property you're looking for, and any other specific requirements you have.
When it comes to viewings, it's always a good idea to visit several potential properties as this will help you to start narrowing down the search; giving you a better idea of what you want, and where.
During the final steps…
Once your mortgage has been finalised, you need to get everything in place to enable the exchange of contracts and then move into your new home.
Make sure that any personal protection products are finalised with your Broker and get your home insurance policies lined up and ready to go. Once you've exchanged contracts, you'll need to put your insurance in place.
Oh, and don't forget to book your removal van!
On completion, you'll need to pay all remaining costs, including stamp duty, your legal costs, and the balance of your deposit.
If this is your year to buy and you're a contractor, freelancer or self-employed then get in touch with us, to find out more about the mortgage options available to you.
Or if this is your year to start your journey to becoming a homeowner, then get in contact, to find out how much you could borrow, or if you have questions on where to start.