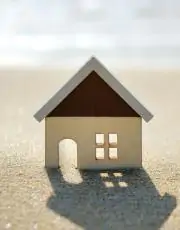 September 6th, 2016
Contractor Mortgages Made Easy are delighted to announce the latest contractor deal secured exclusively for Contractor Mortgages Made Easy clients.
Clydesdale Bank are offering an exclusive new rate in response to the recent rate decrease to 0.25% from the Bank of England base rate. The new product will offer a 2-year fixed rate of 1.39% for a 60% loan-to-value purchase or remortgage until 30th November 2018 with an arrangement fee of £999.
As well as a great rate, Clydesdale are also offering contractors the opportunity to make lump sum payments of up to 10% of the mortgage amount per annum – free of any Early Repayment Charges (ERCs).
They are also giving free property valuations and legal service to clients looking to remortgage.
This low fixed rate with the overpayment option (without penalty) will enable contractors the flexibility to begin paying off their mortgage faster if they have managed to accumulate surplus funds, either from saving or an increase in income.
The money-saving by using the overpayment facility are likely to beat the returns of putting the money into a savings account in the current low interest rate environment.
Media Contact: Sarah Middleton, Public Relations Manager
Tel: 01489 555 080
Email: media@contractormortgagesuk.com