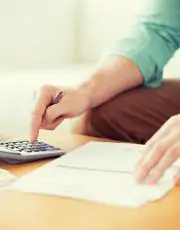 October 4th, 2016
Contractor Mortgages Made Easy are delighted to announce the latest contractor deal secured exclusively for Contractor Mortgages Made Easy clients.
Accord Mortgages have announced two exclusive rates. They are currently offering a 2-year fixed rate of 1.29% for a 65% loan-to-value (LTV) purchase or remortgage and a 2-year fixed rate of 1.44% for a 75% LTV purchase or remortgage until 31st December 2018 with arrangement fees of just £845.
Accord are also offering contractors a free standard valuation on both products as an additional incentive to this exclusive deal.
Accord have also re-evaluated their lending criteria and are now accepting a contracting record of just 12 months, with three or more months left on a current contract. If there is less than three months on the contract, then a two-year track record will be sufficient to prove income.
The lender will also allow gaps of up to 8 weeks between contracts in a 12-month period without any penalty.
Accord's in-depth understanding of contractors makes it a great deal for contractors who need the expertise of a specialist team to help them to secure their dream property.
Media Contact: Sarah Middleton, Public Relations Manager
Tel: 01489 555 080
Email: media@contractormortgagesuk.com