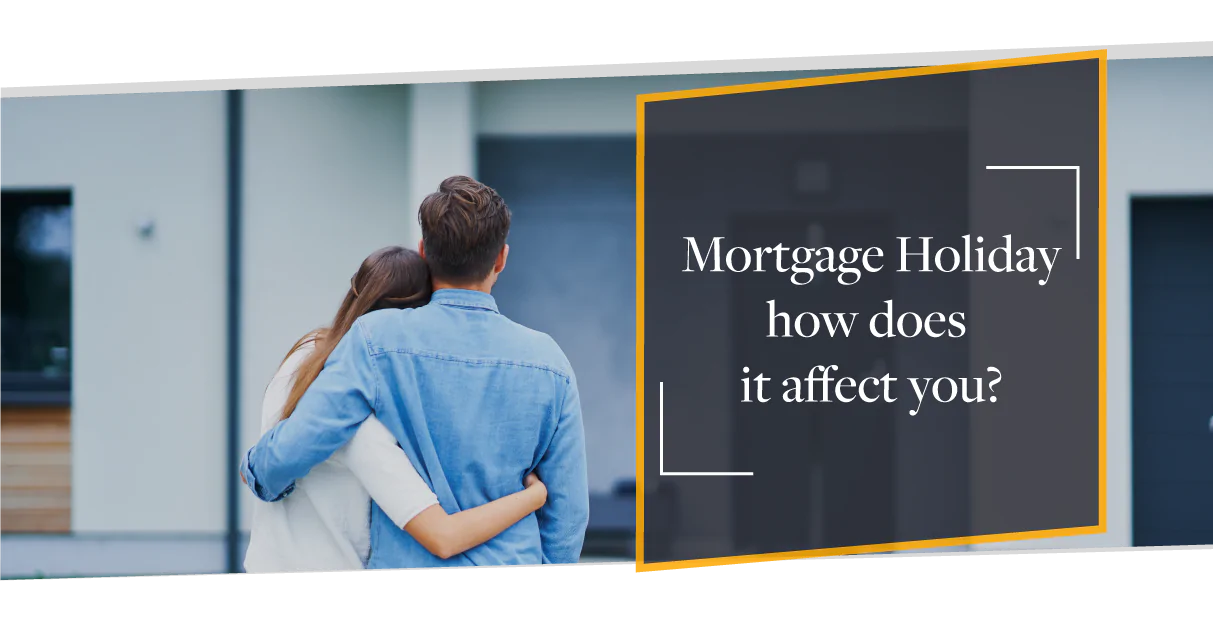 March 18th, 2020
Mortgage lenders and the coronavirus: What is going on?!
At the beginning of this year we all started to hear about a new illness called the coronavirus. It seemed far away at that point as cases were only being reported in Asia. That quickly changed as many cases began to emerge all over the world. The World Health Organisation declared the covid-19 outbreak a pandemic and many countries have been put on lockdown. When we look at the long-term impact of this situation the global economy is hit particularly hard. With stocks and share prices falling drastically and no clear sign as to when this could all end, it's a worrying time for anyone with investments.
Many companies and mortgage providers are putting policies in place to protect the value and interest of their customer's loans. Most major lenders have announced they will be offering payment holidays of up to 3 months to reassure homeowners during this unprecedented time.

As a contractor or self-employed individual, it is still not entirely clear, at the time of writing this article, what the government are doing to assist those who do not currently receive statutory sick pay.
Stephen Jones, UK Finance chief executive, said: "Monthly mortgage payments tend to be the largest outgoing for the vast majority of households and lenders are keen to reassure homeowners that the industry is working hard to put measures in place to support them during these uncertain times."
To be clear about what this entails, the mortgage repayment is deferred for a period and the monthly payment changes to zero, with interest accrued for the period. This may be particularly appropriate where there is a temporary shortfall of income.
We've put together a summary of what some providers are doing to put your mind at ease.
Santander
Last week, Santander launched a helpline to support customers who need financial support during the coronavirus outbreak. Santander has said that if their customers have difficulty meeting repayments, they will consider deferring the payments or reducing them. It appears that this will be assessed on a case by case basis.
Santander have also announced that they are willing to consider increasing credit limits and offering additional help to businesses that are suffering from cash flow issues as a result of the coronavirus outbreak.
The bank also offered some friendly advice to their customers to be more aware than ever of phishing scams and any other attempts from criminals to obtain personal information. Santander has reminded customers that they should set up online banking and to keep their login details secure. This will allow them to track their money and keep it safe.
First Direct
Another company putting measures in place to protect their customers is First Direct. The lender has said that any of their borrowers who are affected by covid-19 are eligible to be considered for mortgage relief. First Direct said they are willing to discuss options of extending the term of mortgages or switching their customers over to a more favourable rate.
By doing this, First Direct is hoping that it gives borrowers with unsecured debt more flexibility with repayments. Customer are also being offered the option to increase their credit card and overdraft limits, which will further help to reduce unwanted financial concerns.
Royal Bank of Scotland and Natwest
RBS and Natwest announced that if their mortgage customers are faced with a sudden loss of income caused by the coronavirus outbreak, they will allow them to defer mortgage repayments. RBS and Natwest borrowers can postpone payments for up to three months under the new guidelines. RBS have additionally announced that their loan repayments may also be postponed for the same length of time.
If customers are struggling financially, they will also be able to close fixed savings accounts to access their cash with no early closure charge. RBS and Natwest are also issuing refunds on credit card cash advance fees. Customers of the banks can apply for an increased temporary credit card limit and request increased cash withdrawal limits of up to £500 on debit cards.
TSB
Similarly, TSB said they would allow customers facing loss in cash due to covid-19 to defer their mortgage repayments. TSB is offering customers the chance to defer payments for up to two months.

Similarly, TSB said they would allow customers facing loss in cash due to covid-19 to defer their mortgage repayments. TSB are offering customers the chance to defer payments for up to two months.
Other lenders may have set out different terms, so it's always worth speaking directly to your mortgage advisor before making any decision.
Mike Coshott, CEO at CMME said:
 "As the situation continues to change, we here at CMME will be monitoring closely to see how the affects of lender changes translate to our clients. We are committed to servicing all our clients to our usual high standards."
These are just some of the ways in which mortgage lenders are working to protect their customer's finances during the covid-19 outbreak.
If you need advice, support and guidance on your investments and financial future, get in touch with CMME. We are here to help you and can provide the reassurance you're looking for during these difficult times.