July 21st, 2015
One of the most contractor friendly banks in the country has this week announced a review of pricing on its mortgage products, while many other High Street lenders do the exact opposite.
Halifax, the biggest mortgage lender in the UK, has long since been the preserve of contractors for its ability to realise the borrowing potential of those who work on shorter-term contracts. Whilst they are no longer the only 'High Street' option, they remain particularly competitive, especially in light of this week's rate revisions.
The bank, part of Lloyds Banking Group, announced cuts to both rates and fees across a range of products, as well as increasing the maximum loan for First Time Buyer's to £1m.
"Halifax has traditionally been the first bank that many think of when you think 'contractor mortgage'" said Simon Butler, Senior Consultant at specialist broker Contractor Mortgages Made Easy. "Whilst they are not suitable for everybody, they do represent a good blend of service and pricing for those that met their criteria. This week's reductions in cost are a significant move given that many are going the opposite way."
NatWest announced an increase in pricing over the weekend, with many others tipped to follow in light of Mark Carney's comments around the Bank of England Base Rate last week.
Mr Carney, governor of the Bank of England, suggested last week that the cost of mortgages would likely rise in the 'near future' and that the time of 'low cost' mortgages would almost certainly be over.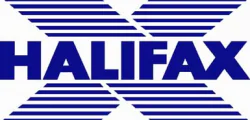 "Historically the Base Rate has averaged around 4.5%, with rates even touching 20% in the 1980's" said Butler. "It has always been a question of 'when' and not 'if' the Base Rate crept back up, given that 0.5% is simply unsustainable in the long run."
"Mr Carney mentioned in his address on Friday that he would expect 'normal' to now look like roughly half of what it was, so this suggestion of an increase to over 2% provided the catalyst to some banks to immediately respond with higher rates, in order to protect themselves long-term, as many are still feeling the effects of very competitive follow-on rates linked to the Base Rate, set when this was far higher."
In recent times, longer term fixed rates have not been the most attractive of products, save for a few select headline-grabbing deals on offer. This has led many to look at fixing for a shorter term, in order to take advantage of increased equity sooner.
That, warns Butler, could now be a risky strategy.
"A typical 2yr fixed rate at the moment would offer a rate of just over 1% for those with a big enough deposit. That's fantastic value for those two years, however one thing that has been overlooked somewhat until now is what happens next."
"If you do nothing, your rate will increase to the lender's Standard Variable Rate, which is anywhere between 4% and 6%, depending on the bank. Until now, this was not a major concern given that rates have been unlikely to spike hugely within those two years, and that broadly similar deals would likely have been on offer again at renewal."
Whist there has always been a disparity between two year deals and five year deals, sudden 'flash sales' such as the Halifax's this week, offering a sub-3% fee-free five year fix for those with a 25% deposit, mean that Contractors can mitigate the risks of being held to ransom in future.
"With Mr Carney's warning over Base Rate it's only natural that many will now worry about the future more than they have done up to now. Thankfully with a mortgage-giant like Halifax bucking the trend, it means that many contractors can safeguard against this by taking a very competitive longer-term deal. Who knows, it may even prompt other lenders to do likewise."
Article By: Mark McBurney, Senior Mortgage Consultant at Contractor Mortgages Made Easy
Media Contact: Raman Kaur, Public Relations Manager
Tel: 01489 555 080
Email: media@contractormortgagesuk.com