March 1st, 2016
The Bank of England have confirmed that mortgage approvals in January rose by a considerable margin, with purchase activity the driving force for the uplift. During the month, 74,581 new purchase loans were approved, an increase of 4.5 per cent on the 71,335 loans recorded in December.
Over the course of the final six months of 2015, the average level of approvals sat at 70,221. The remortgage market also showed positive improvements, with 42,228 refinanced arrangements being made, an-uplift from the previous six months average of 40,306 loans.
Several factors have attributed to the surge in activity, but none more so than the impending additional stamp duty levy to be introduced by the Chancellor George Osborne, in April. For anyone looking to retain an existing residential property, when moving home, or for a would-be buy to let investor, the Government are introducing an additional 3 per cent stamp duty charge to be raised on all such transactions.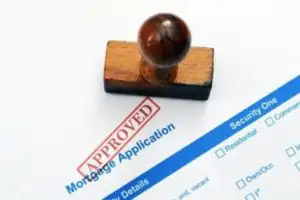 Consequently, investors and movers alike have been frantically applying for finance, in a bid to save thousands of pounds in tax. Noting the effects on the property market, the director of one of the UK's largest surveying firms, E.surv, said that the motion had propelled activity in recent months. Richard Sexton suggested that, "Short and sharp, a buy-to-let blitz is lifting house purchase approvals to a two year high.
"Landlords only have a few months left before the tax changes in April, when more punitive stamp duty charges on new purchases will come into play. We are seeing a last-minute lift in lending as landlords push through their purchases before this deadline."
In addition, with confirmation coming from the Governor of the Bank of England, Mark Carney, that interest rates are likely to remain low throughout 2016, remortgage activity appears to be driven by many borrowers looking to secure low rates while these still remain available.
Commenting on the state of the market, Simon Butler, Associate Director for Contractor Mortgages Made Easy said: "January to February have been two of the busiest months the mortgage sector has seen since the financial crisis first hit the market. Remortgage activity has been prominent, as many borrowers are looking to utilise low interest rates to either improve their monthly outgoings, or to raise capital for deposits or consolidation of debt on higher unsecured credit rates.
"Any suggestion that an impending rate rise is driving the market has dissipated, as we can now see that economists are predicting the base rate to remain stable at least for the next 12 months. Residential and buy to let remortgage activity is on the increase, as many borrowers are looking to consolidate while borrowing is cheap and landlords are preparing for the incoming changes to tax relief on their investment properties."
Article By: Sarah Middleton, Marketing Executive at Contractor Mortgages Made Easy
Media Contact: Ratchelle Deary, Public Relations Manager
Tel: 01489 555 080
Email: ratchelle.deary@contractormortgagesuk.com