May 19th, 2015
The online estate agency, Rightmove, has completed research this week that states a modest reduction in values from April to May. The average value of a property in the UK in April was listed as £286,133, and marginally dipped to £285,891 in May.
While this may suggest a continuous reduction in values is on the horizon, asking prices for property had increased by 2.5 per cent in April 2015, when compared to the same month in 2014. As the election has now ended and the dust settles, the seasons will usher in the historically active property market seen in the summer months.
The director of Rightmove, Miles Shipside, noted that, "Whilst activity was buoyant in early spring with demand for suitable housing outstripping the supply of property for sale in much of the country, it seems that pre-election jitters finally came home to roost in the final weeks of electioneering, with the average price of property coming to market dropping at this time of year for the first time in five years."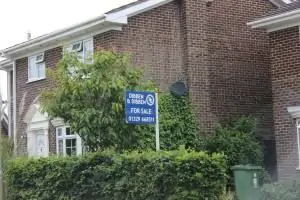 Continuing on the impact of the election, Shipside said: "This is an election-driven price stall which gives some buyers only short-term relief from the back-drop of a long-term housing shortage and many estate agents are now reporting a resurgence in interest following the surprise election result. Election uncertainty and particularly the threats of financial penalties to landlords and those with properties valued at over £2m put a brake on the market, and their removal gives a reason for a rebound in activity and prices."
As figures produced by the Bank of England stated in April, the amount of new mortgage loans being requested dropped in the first quarter of the year. Lenders have vastly reduced interest rates in a bid to encourage activity, but experts believe that this is only one factor resulting in this decrease in business levels.
Martin Ellis, a housing economist for Halifax Bank, said: "Housing demand is being supported by a number of factors including economic improvement, rising employment and low mortgage rates. At the same time, supply remains very tight with a general shortage of properties available for sale. This combination has kept house price inflation steady in recent months.
"The resulting rise in the level of house prices in relation to earnings should constrain house price growth and activity over the remainder of the year."
Article By: Simon Butler, Senior Mortgage Consultant at Contractor Mortgages Made Easy
Media Contact: Raman Kaur, Public Relations Manager
Tel: 01489 555 080
Email: media@contractormortgagesuk.com