April 26th, 2016
Contractor friendly mortgage lender Halifax has this week re-opened its popular cashback incentive for those buying their first home.
Traditionally contractor friendly, even in the days when options were restricted to those working within IT, and earning in excess of £75,000; Halifax are the biggest mortgage lender in the UK, in part thanks to their consistent incentives on offer, such as the popular cashback incentive first introduced last year.
Part of the Lloyds Banking Group, Halifax consistently offer some of the cheapest rates in the mortgage market; with rates starting from just 1.39%, fixed for two years.
"Halifax are a bank that we have worked alongside for a number of years to bring our clients the best mortgage options on the market" said Andy McBride, Business Development Director at Contractor Mortgages Made Easy. "They make it easier than most to do business with, by offering not just competitive rates, but also first class service."
"The cashback incentive that they introduced for First Time Buyers last year proved immensely popular, and so it is a welcome surprise to see it return once more."
Under the terms of the incentive, First Time Buyers using Halifax will receive a cashback payment of 1% of their mortgage amount, capped at £2,000, within 30 days of completion. This can therefore be used for any purpose, rather than being deducted from fees as some lenders have done in the past.
That means that someone buying at the UK average of £189,901, and putting a 10% deposit down, would receive cashback of £1,709; providing enough to cover Stamp Duty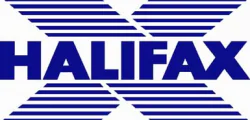 liability of £1,298 with an added surplus for any unexpected costs.
"Buying a home – particularly your first home – is an expensive time" adds Andy. "Legal fees, Stamp Duty, moving costs and more all add up, meaning the average First Time Buyer needs to save for a long time."
"Whilst it doesn't mean that all fees are covered, having a small proportion of these repaid by way of cashback shows Halifax's investment in its customers, and shows why they are the number one mortgage provider in the UK."
Under the average used above, buyers would need to save in excess of £20,000 in order to get on the property ladder, with the average First Time Buyer still older than 30 years old, despite the success of the Government's Help to Buy Scheme which did reduce the average age of those buying their first home.
"At a time when buyers are getting older and older, and with more and more savings now required to facilitate their purchase; it comes across as all bad news for the nations homebuyers" adds Andy.
"Contractors, however, find themselves in a stronger position than ever before, with more lending options and better products available. Even specialist lending propositions such as Kent Reliance, Kensington or Bluestone Mortgages are opening their eyes to the earning power of Contractors, giving options for virtually every personal scenario possible."
Article By: Sarah Middleton, Marketing Executive at Contractor Mortgages Made Easy
Media Contact: Ratchelle Deary, Public Relations Manager
Tel: 01489 555 080
Email: ratchelle.deary@contractormortgagesuk.com