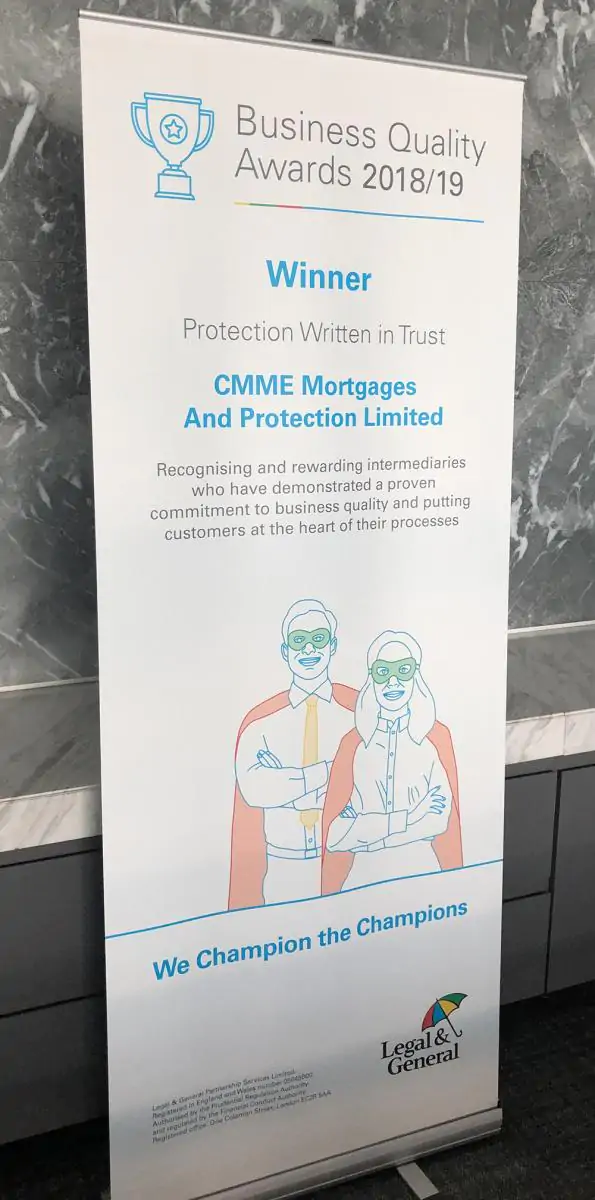 February 8th, 2019
Thursday 7th February 2019 played host to Legal & General's annual Business Quality Awards. These awards recognise the hard work in the protection industry through client service and commitment to client retention.
At this year's 8th annual awards, CMME were incredibly grateful and privileged to be invited to attend and receive the award for Protection Written in Trust, an award that recognises companies and advisers that understand the value of correctly and appropriately writing insurance in trust. Our team members Senior Protection Consultant Bradley George and Protection Client Services Manager Charlee Coombes were there to receive the award.
These awards are measured and assessed based on quality, being objective and using true value metrics, rather than being based on sales volume like other awards can be. Therefore, winning this award and receiving the recognition from one of the UK's most respected insurers for CMME's hard work and dedication to our clients is a testament to the protection team.
The way they go above and beyond each day to make sure that they're getting the protection product that fits to the client's lifestyle and need.
"CMME are immensely proud to have been recognised by L&G for the 'Written in Trust' award. This honour recognises the relentless commitment of CMME in ensuring their clients receive the best possible outcome in the event of a claim. Many years of hard work have gone into refining the post-sale service. Protecting the proceeds of a policy pay-out from inheritance tax is a central part of CMME's commitment to their clients." CMME founder Sat Singh.