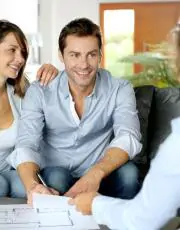 September 7th, 2016
Contractor friendly lender Leeds Building Society has increased its maximum age for residential mortgages from 75 to 80 in an overhaul of their criteria.
This now matches the Society's maximum age for buy to let mortgages which remains at 80.
The Society has also positioned themselves as one of the only lenders that has no maximum tenancy period for buy to let mortgages. Previously a maximum of 12 months, the Society now accept tenancy agreements for a period that suits both the tenant and the landlord, providing options for landlords with long-term tenants.
The Society will now also accept the sale of property as a valid repayment strategy for supporting part capital repayment and part interest-only mortgages.
Richard Fearon, Leeds Building Society's Chief Commercial Officer, said: "We keep our lending criteria under review as we seek to respond to borrowers' needs and help more members to have the home they want.
"Life expectancy is increasing and our change to the maximum age on mortgage applications acknowledges this fact.
"The age of retirement also is less rigid than it was and many people reaching this point in their life may continue to work full or part time and are stepping back from their careers in a more gradual way."
Article by: Bradley George, Senior Protection Consultant at Contractor Mortgages Made Easy
Media Contact: Sarah Middleton, Public Relations Manager
Tel: 01489 555 080
Email: media@contractormortgagesuk.com