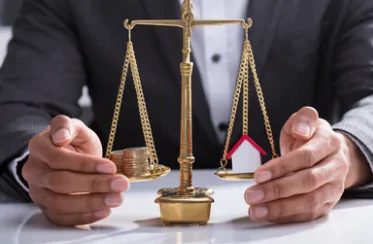 November 10th, 2023
In a historic address during the King's Speech on Tuesday, November 7th, King Charles III unveiled transformative leasehold reforms that hold promising implications for homeowners associated with CMME.  
The monarch's speech outlined the government's commitment to making it more affordable and seamless for people to secure the freehold of their properties, thus altering the landscape of homeownership.
A Path to Affordability
At the heart of these reforms lies a dedicated pursuit of affordability, aligning with CMME's mission to simplify financial processes for non-standard employment arrangements.
King Charles III's introduction of a cap on ground rents is poised to alleviate the financial strain associated with escalating costs, providing buyers with a more secure and affordable path to homeownership.
In pursuit of these objectives, the government will implement measures specifically designed to benefit CMME clients:
Ground Rent Caps: Directly addressing financial concerns, the introduction of ground rent caps offers respite from the pressures of escalating expenses.
Transparent Pricing: A comprehensive review of the freehold purchase process ensures costs are clear and transparent, sparing potential buyers from hidden fees and unexpected financial burdens.
Streamlined Lease Extensions: The commitment to simplifying and expediting the lease extension process is excellent news for those who are wishing to remain leaseholders while minimizing associated costs. 
Legal Protections: Implementation of legal safeguards will protect the rights of renters, shielding them from exploitation by unscrupulous landlords.
These proposed reforms are set to transform the dream of homeownership into a tangible reality.
Through this announcement, the government is providing much-needed support to those who have felt the constraints of the leasehold system for too long.
Easier access to freehold ownership, affordable pricing, and increased transparency will empower CMME clients, enabling them to take full control of their properties.
The Future of Homeownership
As the government's leasehold reforms take shape, CMME clients can look forward to a brighter future in the property market. Overall, these reforms are poised to make homeownership more affordable, accessible, and secure. For CMME clients, this is a significant step towards making their homeownership dreams a reality.