April 27th, 2015
First Time Buyers would get a significant financial boost with the exemption of Stamp Duty Land Tax when buying a property under £300,000, if Labour win next week's General Election.
Under proposals announced today, Labour leader Ed Miliband has pledged to tackle low house building levels, and the "lowest rate of home ownership for a generation", should he become PM next week.
"There's nothing more British than the dream of home ownership; and home ownership is out of reach for so many people in our country," according to the opposition leader. "It's the right thing to do to enable people to get back on the housing ladder and that's what a Labour government will do."
Buyers currently pay nothing on the first £125,000 of a home's value and are then charged on a sliding scale, starting with 2% on the next £125,000, 5% on the following £675,000, 10% on the next £575,000 and 12% on homes over £1.5m.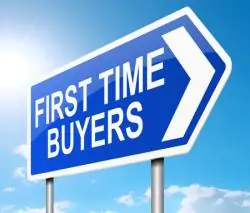 Under the new proposals set to be announced during a speech in Stockton today, First Time Buyers would pay nothing on a house purchase of up to £300,000, and then the normal levels above this, equating to a relief of £250m according to today's announcement.
"It is simply too expensive for so many young people to buy a home today, saving up for the deposit, paying the fees and having enough left over for the stamp duty" said Miliband. "So we're going to act so we can transform the opportunities for young working people in our country. For the first three years of the next Labour government, we will abolish stamp duty for all first-time buyers of homes under £300,000."
The Conservative party, however, have been quick to pour scorn on Mr Miliband's pledge, saying that it will actually cost the taxpayer more than double that figure.
"Coming from the people who crashed the housing market and repeatedly raised stamp duty, this won't distract from Ed Miliband's inability to say what deals he will make with the Scottish National Party to prop him up in Downing Street," a party spokesman said.
Based on current market values, using figures from the Office of National Statistics, the Tories state that, taking February 2015's average First Time Buyer price of £205,000, this will equate to a saving of £1,600 per property in Stamp Duty.
With 326,500 people buying property for the first time in 2014, the Tory party sums equate to a total tax relief of £522.4m, significantly more than the figure put out by Labour.
"In contrast to Ed Miliband's gimmicks, because of our balanced economic plan, we've been able to deliver lasting reforms – cutting stamp duty for 98% of people who would have paid it."
"Higher borrowing and higher debt under an SNP-controlled Ed Miliband government would mean higher mortgage rates and fewer first time buyers."
Article By: Mark McBurney, Senior Mortgage Consultant at Contractor Mortgages Made Easy
Media Contact: Raman Kaur, Public Relations Manager
Tel: 01489 555 080
Email: media@contractormortgagesuk.com