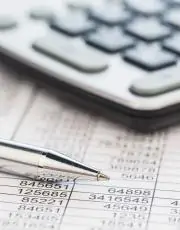 March 7th, 2017
In many ways, IR35 has been little more than a beating stick, dusted off in previous Budgets and Autumn Statements and shown to the masses as a reminder of the Governments commitment to tackle disguised employment.
However, that position is changing and contractors in the private sector should be wary of the emerging threat as Philip Hammond, the Chancellor, addresses the commons tomorrow in his first Budget statement.
IR35 clamp down to water-down
When Chancellors of old promised a clamp down on disguised employment the resulting legislative reform did little more than alter the vehicle used by contract workers – take the shakeup of umbrella expenses, and the resulting migration of contractors to limited companies as a case in point.
That smoke and mirrors position changed in the Autumn Statement 2016 when the Chancellor announced a public sector wide IR35 clampdown, effectively classing all public sector contractors as disguised employees, irrespective of the level of supervision, control or longevity of contract. It seemed at the time that this move would herald the end of contracting as we know it in the public sector.
The threat, although still very real, seems to be watering down as the Budget Statement approaches tomorrow, and in many cases those who can demonstrate that they are not supervised, could be substituted by another worker and are not obliged to accept work offered to them will remain outside of IR35. However, they're far from safety.
Agencies and employers in the firing line
The emerging threat is not the change to public sector IR35 itself – there's been no real reform to the rules – but the way in which HMRC will enforce them and who will be accountable for ensuring that the correct tax is paid.
Currently contractors, with guidance from their Tax Adviser, will make a call on how to structure their pay. The onus is very much on the worker to decide whether they're inside or outside of IR35, and in many instances a contractor will simply take a risk based approach.
From 1st April 2017 however, the employer will be responsible for determining the status of their workers – a responsibility which may be abdicated to the employment agency.
This is far from straight forward for the employer, who will ultimately be reluctant to take gamble on their off-payroll workers. Most are expected to follow the line of Transport for London who gave their 2,300 contractor workers a stark choice – move onto payroll, umbrella or find a new job!
Is private sector next?
The emerging threat is the replicability of the public sector reform on the private sector. The groundwork has been laid and the early results – self regulation by employers – will undoubtedly encourage Hammond.
As a private sector roll out becomes a real prospect, contractors and employers should be prepared to adapt their tax arrangements.
Media Contact: Sarah Middleton, Public Relations Manager
Tel: 01489 555 080
Email: media@contractormortgagesuk.com