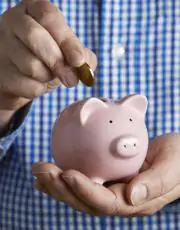 September 26th, 2016
According to the Association of British Insurers (ABI), the number of income protection policies increased for the first time since 2007. The number of policies taken out in the UK in 2015 was 1.15 million, a 2% rise from 2014, signaling the first increase in 8 years.
Leading specialists have suggested the increase comes from the belief that contractors are taking their own future income more seriously. ABI suggested that the results are from the industry raising awareness about protection policies, as well as the increased understanding as to why income protection is important. Campaigns such as Seven Families, produced in partnership with Disability Rights UK and Income Protection Taskforce have created gripping campaigns that that show the devastating effects on families that do not have access to a replacement income due to ill health or the result of an accident.
Income protection is an insurance policy that covers you if you can't work due to illness or injury. It replaces that essential income you would usually be earning until you can start working again or until you retire. Raluca Boroianu-Omura, ABI head of protection and health, said: "We're very pleased that more people are benefitting from income protection, which provides vital support for people who are unable to work due to illness or injury.
"Every year, one million workers find that they are unable to work due to ill health, and income protection can act as an essential safety net by paying a replacement income, but also helping people back into the workplace earlier with rehabilitation services.
"This new data is encouraging, but there is work to be done to improve the take up of income protection so more people can benefit."
As a contractor, protecting your income should not be underestimated. If you were unable to work due to sickness and injury, then this protection will help bridge the gap with replacement income until you are ready and able to return to work, saving you and your family from necessary complications of finding the income.
Please note, expressions made do not constitute advice and it is the responsibility of the reader to seek advice for their independent requirements. All information correct at time of publication. 
Article by: Amy Adams, Marketing Executive at Contractor Mortgages Made Easy
Media Contact: Sarah Middleton, Public Relations Manager
Tel: 01489 555 080
Email: media@contractormortgagesuk.com