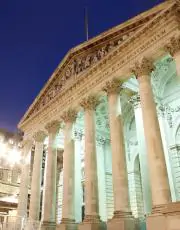 January 27th, 2017
The Bank of England meet next week to decide what to do with interest rates. Predicting the impact of what rates will do is trickier than it has been for years. We haven't got a crystal ball, but as one of the country's biggest specialist brokers, we do have lots of data. Here's our snapshot of how the market's been moving over the last few weeks, what our clients are saying and what we think it means for you…
Remortgage rush shows people are preparing for a rate rise
Most of our clients tell us they think the only way is up for the base rate, even if it doesn't actually happen next week. With the added Brexit effect of rising inflation and living costs creating widespread economic uncertainty, many are opting to play safe and secure the best remortgage rate now. More and more clients have been happy to trade the flexibility of a standard variable rate for the security and certainty of a fixed rate product. And, over the last few weeks, we've seen an escalating demand for longer term deals, with a shift towards 3-year, 5-year or even longer fixes.
Our advice
If you're thinking about whether to remortgage now to secure a deal or hold on for possible reductions in fixed rates, bear in mind that recent fixed rate pricing trends have been upwards regardless of the base rate. It's fair to say the era of record-low fixed rates has been and gone.
Buy-to-Let on the line
The market for Buy-to-Let landlords has already been squeezed by recent changes in government policy, including increased stamp duty, erosion of taxable allowances and a step up in rental stress-tests by lenders. Some of our clients have come to us over the last month to remortgage 3, 4 or even 5 Buy-to-Let properties to secure better long term rates and release as much equity as possible while they can. It all adds up to a growing feeling that any upward base rate move, alongside the impact of government policy, could genuinely threaten the security of people's property investments.
Our advice
If you've got a portfolio of properties, consider consolidating your investments in an SPV (Special Purpose Vehicle) limited company as a way to protect your rental profits from the taxman. We can help you to investigate your options.
Help for First Timers
If the Bank of England decides to hold the line or even drop the base rate, First Time Buyers would almost certainly be the biggest winners. It doesn't matter whether you're a contractor or in full-time employment, getting on the ladder is as challenging as ever, and the rising cost of living certainly isn't helping. There's been plenty of interest from First Time Buyers since Christmas but many have been surprised by the impact of small rate rises on monthly costs. A base rate rise next week could make Shared Ownership or equity schemes a serious consideration.
Our advice
More and more of our First Time Buyer clients are going for fixed term options, with a growing focus on longer terms. Whatever the base rate does, it's worth remembering that Government help is still available through Shared Ownership programmes and the Help To Buy scheme. Despite popular opinion, Help to Buy is still available for First Time Buyers. We can help you find out more.
Home moves on hold?
There's a lot of nervousness at the moment from potential home movers who are worried that the low supply of houses is making prices artificially high. Any potential base rate rise next week could mean they end up overpaying and losing money in the short term. In many cases, our clients are playing a waiting game, choosing to save money or improve their current property. Some are also looking at a 2nd residential purchase or a Let To Buy option, but the Stamp Duty hike for additional properties is a concern for many.
Our advice
The current lack of transactions in the housing market means timing is everything. Selling and buying on at the wrong time could be very costly. If the interest rates go down next week, it could be a great moment to make a move. If they go up, it might be best to stay put, remortgage and extend – particularly given the more relaxed planning laws that are now coming into effect. Watch this space…
If you would like a consultation with one of our qualified consultants to discuss any of the above or to explore your options further, please call us on 01489 555 080.
The opinions expressed in this article are the author's own and do not reflect the view of Contractor Mortgages Made Easy.
Media Contact: Sarah Middleton, Public Relations Manager
Tel: 01489 555 080
Email: media@contractormortgagesuk.com