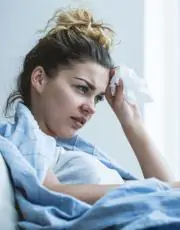 November 21st, 2016
Contractors are eligible to the same benefits as any other PAYE or self-employed individual in the UK. Just because you've decided to go it alone and work for yourself doesn't mean the UK government is going to not help you in your time of need.
Being unable to work due to ill health or a disability for many is a very difficult position to picture. Just for a minute if we paint a picture, your commuting home from work in the car, its dark, raining and the motorway lights are dazzlingly bright when suddenly you are involved in an accident. The next thing you know is you awake in a hospital bed unable to use your hands. What happens next?
You find yourself being unable to type and return to your computer based job, what happens next? Who supports your family? Luckily, the UK government is on hand to be able to provide you support, for the first 28 weeks of being unable to work you will receive £88.45 per week, that's about £350 per month. That figure probably covers your utilities and council tax payment for the month and maybe puts some food on the table. But how do you survive on £88.45 per week, after working hard and putting yourself into a significantly healthy financial position as many contractors are. Losing that amount of income will be a big shock. With £88.45 per week, how could you pay your mortgage?
The government can help you pay your mortgage if you claim 'Support for Mortgage Interest', however the waiting period is 39 weeks. They will then only pay the interest on the first £200,000 of your mortgage which for most contractors won't be enough to cover the whole balance. This support also only lasts for 2 years and then abruptly finishes.
You may also be able to claim for disability living allowance or various other benefits in the UK but supporting your lifestyle to the same degree as the pre-medical emergency is rarely going to be a reality.
The best time to plan for these eventualities is when you are healthy and therefore safeguarding, not only yourself but against any future risks for your family too.
At Contractor Mortgages Made Easy we deal with clients daily, helping them to protect their incomes and plan for their futures. By speaking to one of our experts we can tailor make a solution for you to be able to using your income wisely and safeguard against potential health issues affecting your financial way of life.
If you would like to discuss your future, please contact our expert team on 01489 555 080 or email enquiries@contractormortgagesuk.com.
Article by: Simon James, Senior Associate Director at Contractor Mortgages Made Easy
Media Contact: Sarah Middleton, Public Relations Manager
Tel: 01489 555 080
Email: media@contractormortgagesuk.com