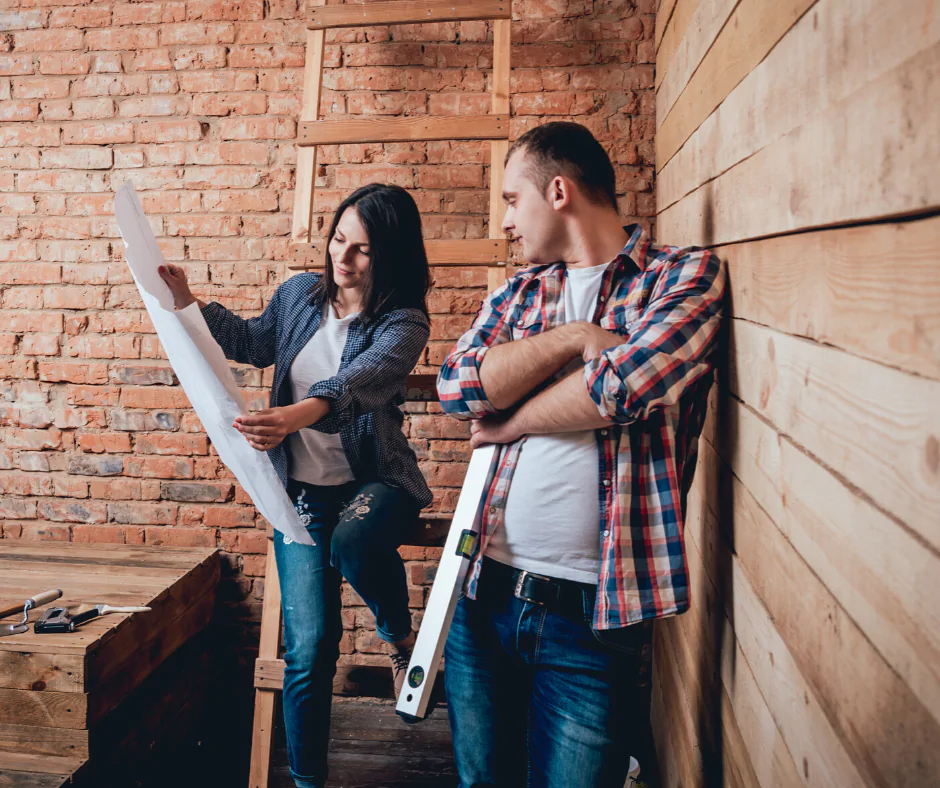 January 24th, 2020
To renovate or not renovate? That's a crucial question when you're planning to put your house on the market. We discuss the 8 best ways to look at how property value increases.
If you are hoping to work your way up the property ladder to your dream home, then you need to understand how to maximize the value of your current home. Here are the best ways to add value to your property in 2020.
Keep it low maintenance.
Many home buyers worry about buying a home that will need constant upkeep and maintenance, so fixing or replacing major components before putting your home up for sale could help you in many ways.
It will firstly settle any nerves potential buyers will have by fixing it before it becomes their responsibility. It could also lead to a higher sale price because it's not something they have to worry about after completing the property purchase.
Improvements that make things easy to clean and maintain may also increase home value.
Keep it open plan.
You can transform your home and save on the cost of an extension by knocking down the wall that separates your kitchen and living room.
This can be a DIY job or one for which you'll need to call in the professionals: it all depends on whether the wall is load-bearing. Taking it down without professional help could prove disastrous. If you are looking at funding for this project it may be beneficial to consider a second charge mortgage if you already have a mortgage on your property.
If knocking down an internal wall isn't an option, you could consider a rear or side extension; it will give you exactly the space you want as well as adding potential value to your home. Homebuilding and Renovating provide an insight into what you need to think about. 
This has become increasingly popular and is a perfect example of how property value increases.
Restoring original features.
Older properties often have the advantage of historic features, which for some homeowners are a must-have. Restoring or replacing the following could add value:
Period or original style fireplaces
decorative moldings
paneled doors
polished floorboards
appropriate style windows
handrails and stair banisters
The key is to find out about the building's origins and the way it is constructed, to retain the history and authenticity of the property.
Obtain planning permission and update leases.
Gaining planning consent for improvements, from an extension to additional buildings in the garden, can enhance the value of a property, even if the work is not carried out. Buyers like to be aware of the potential in the home as they may buy the property with the plan to extend quickly.
A property with a diminishing lease will begin to reduce in value once it reaches under 60 years. Once the lease on the property gets below 30 years it can be difficult to secure a mortgage.
By updating the lease before selling it can take the stress away from the buyer, will avoid delay in completing the property purchase and will increase the value.
You can look at remortgaging to cover the costs of the lease extension or you may wish to look at the full extension/ project cost through a remortgage.
Click here to see how you can get planning permission.   
Build an extension.
Adding a room is the obvious way to make your house worth more money.
Bigger homes often command higher values, and even if a value doesn't officially acknowledge the full value of added space, a buyer will likely notice.
Convert your cellar/basement
Transforming an existing cellar/basement into a living or storage space can boost a property's value, as this attractive feature provides additional space.
In fact, converting your cellar can be one of the least complex home improvements to make as it qualifies as a 'change of use' for planning purposes – which means you don't need planning permission.
TIP, always ensure that the basement is decorated with working lights, electric, and plumbing. This will entice potential buyers as they do not have to do the standard work before getting to use the room.
If it is fitted out to a useable standard, potential buyers may not mind taking over the commitment of having one.
The good news is basement conversions can add between 10-15 percent to your property's value, according to Savills.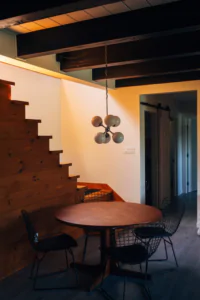 Parking
Creating one or two parking spaces in front of, or alongside, a property can add significant value, even if it means sacrificing part or even all the front garden. For many home movers and first-time buyers, a well-designed, low maintenance drive is more valuable and appealing than a garden they never use.
In busier areas where it is hard to park it may put off interest, due to the lack of parking outside the home. Potential buyers will also expect to pay more if they can park on their own drive.
Virgin Money say, 'It's estimated that an attractive driveway can add between 5 percent and 10 percent to the value of your home – in other words, up to around £22,000 based on the price of an average home.'  
Convert your garage
If your garage isn't being used to house a car it could make sense to convert it into a living space – especially if you have parking space outside.
You need to consider the following
Is your garage suitable for conversion?
Will you need planning permission?
Does it comply with Building regulations?
To potential buyers, an extra bedroom may be more beneficial over a garage.
If this is something you have thought about then see Real homes take on the ultimate guide to costing, planning and designing your conversion. 
Fundamentally, all of these plans can only become a reality if its financially viable to do so and the good news is that there are now many ways in which you can make the dream a reality.
If you want to understand whether this can work for you then please get in touch to discuss further. We always recommend that you seek professional advice prior to carrying out any changes to your property.