May 31st, 2016
The government is considering plans to allow switching providers to be quicker and easier.
A consultation will consider whether swapping mortgages could be made as quick as changing current accounts, with lenders required to switch customers to a better deal within 7 days.
The Department for Business, Innovation & Skills (BIS) is asking consumers and industry for evidence of how these proposals could be applied and new rules could be in place as soon as next year.
Currently the process of switching mortgage provider can take between 4-8 weeks.
Sajid Javid, the Business Secretary, said: "I want to give consumers more power over switching providers for the services they rely on, to make sure they are getting the best deals."
"At the moment the time it takes to switch depends on which service you are switching. I want to hear what consumers and businesses think of making switching quicker and more consistent across all markets."
But is switching to a new mortgage provider as simple as switching bank accounts?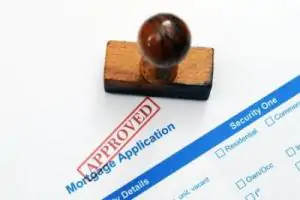 Jon Hatfield, Senior Mortgage Consultant at CMME, commented: "Switching mortgage lenders quicker and easier, is something that would provide a huge benefit to many borrowers currently on, or fast approaching, their current lender's standard variable rate."
"However, switching mortgages can result in borrowers taking a hit to their credit rating. It is also prudent to check for any early repayment charges that apply during an initial deal such as a fixed rate or Bank of England base rate tracker. This could make switching expensive."
In addition to the usual risk and affordability checks a lender must carry out, a survey of the subject property must also be arranged and assessed.
The Council of Mortgage Lenders (CML) agreed that faster switching would provide a major benefit to borrowers but raised concern over whether a 7-day timescale was realistic.
"Whether a seven-day target is realistic, given tasks that lenders need to complete to fulfil risk and regulatory requirements, depends on when the clock starts ticking," said Paul Smee, the CML's director general.
Article By: Bradley George, Senior Mortgage Consultant at Contractor Mortgages Made Easy
Media Contact: Ratchelle Deary, Public Relations Manager
Tel: 01489 555 080
Email: ratchelle.deary@contractormortgagesuk.com