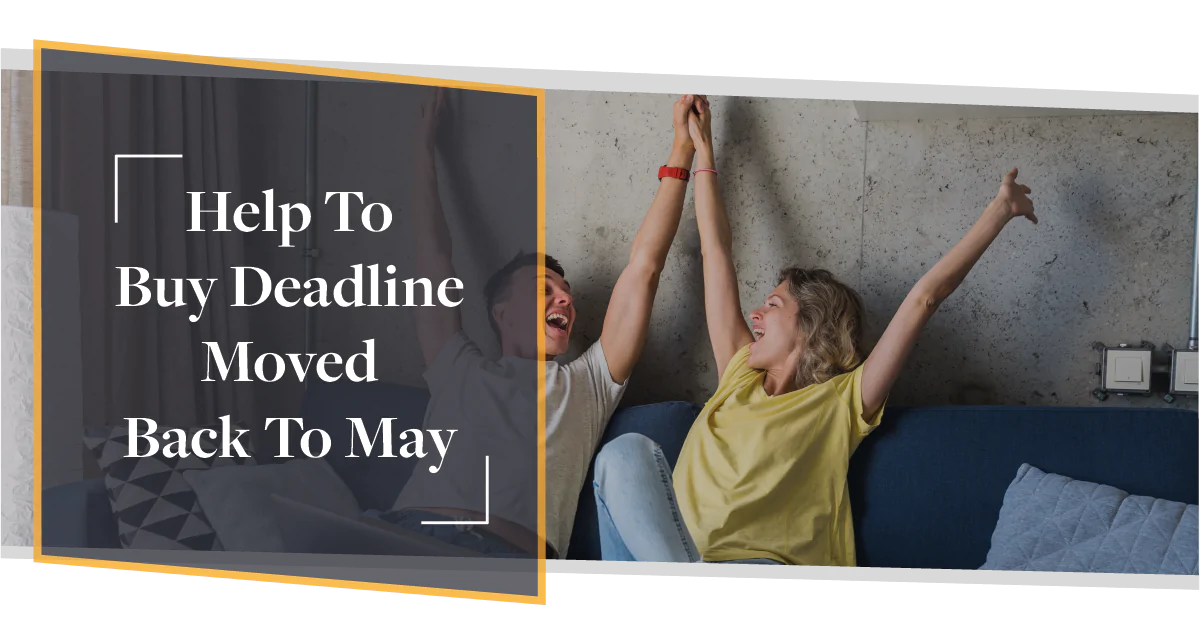 March 4th, 2021
Help to Buy Deadline Extended
It's a busy week in the world of property and finance, particularly here in the UK as Sunak's budget review takes place. With all this going on you might not have heard about the decision to move the existing Help to Buy scheme deadline back.
The deadline to buy a home under the 2013-2021 Help to Buy scheme in England has been extended to the end of May 2021 following concerns that many sales would be negatively impacted by the current deadline after Covid-delays.
What's In The Blog?
Recap: The Help to Buy Equity Loan Scheme 2013-2021
The Help to Buy Extension
The New Help to Buy Scheme 2021-2023
5 Quick Tips to Get Help to Buy Mortgage Ready
Useful Resources
Recap: The Help to Buy Equity Loan Scheme 2013-2021
The scheme, in its current form, is coming to an end in England. However, data from Homes England obtained by the BBC showed that, as of the end of January, there were 16,691 sales still to be completed under the current scheme.
In seven years, the Help to Buy equity loan scheme has allowed 278,000 households to receive an advance from the government to help pay the deposit to buy a newly-built home.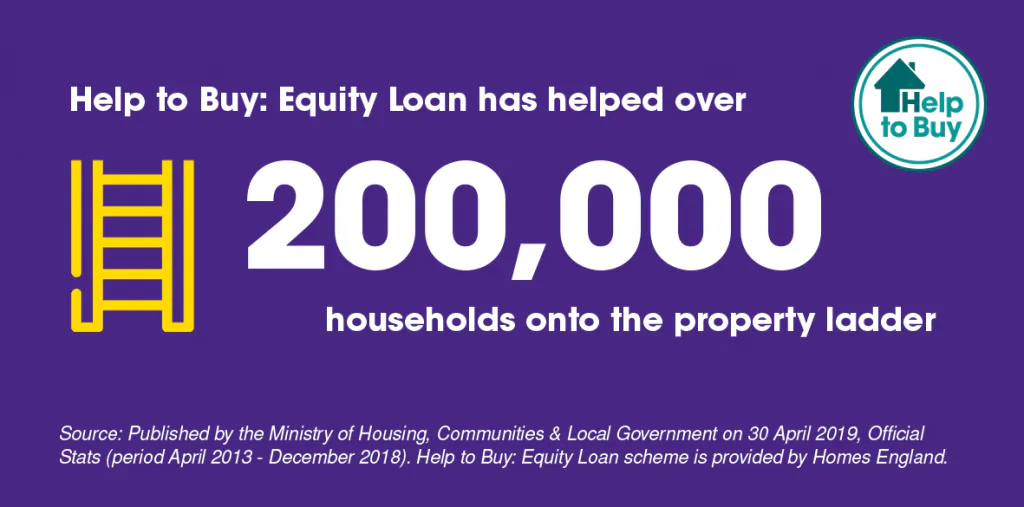 The Help to Buy Extension
With home buyers facing large bills and purchases falling through at the last minute thanks to Covid-related delays, the extension saves more than 16,000 at risk sales.
Construction of newly-built homes, which qualify for the scheme, have been put back by as much as eight months thanks to staff shortages, lockdowns and other pandemic related delays.
The New Help to Buy Scheme 2021-2023
The Help to Buy 2021 – 2023 is a new version of the scheme for first-time buyers and is currently open for new applications. If you qualify, it will allow you to navigate the hurdle of raising a deposit for a property, by giving you a government loan to cover the cost.
The loan needs to be repaid in full, and you may end up paying back more than you borrowed, especially if the property dramatically increases in value and you sell it before you've paid the loan back.
And remember, this new scheme is only for First Time Buyer's wanting to buy a new build property from a registered homebuilder; eligible first-time buyers were able to reserve their homes from mid-December 2020 and get the keys to move in from 1 April 2021.
The new 2021-2023 scheme runs to March 2023.
5 Quick Tips to Get Help to Buy Mortgage Ready
1.Check your credit report
Lenders have become increasingly risk-conscious and are continually on the lookout for reasons not to lend. A good deposit and a satisfactory income is often not enough to secure a mortgage.
That is why it is essential to keep your credit rating up to scratch, leaving the lender no reason to turn you down. It's important to note that a poor credit score does not guarantee that you will not be approved for your mortgage application – in the same way, a good score does not guarantee approval – though a strong credit score is the first step towards approval.
Check out CMME's free guide on credit rating.
1a. Improve your credit score
In light of step one, this step is applying the knowledge that is gained in being aware of your credit score and what sits on your credit report.
Here are some quick tips for improving your credit score:
Register on the electoral roll
Check for any errors and have them removed
Pay off existing debt
Don't do lots of credit checks
Pay your bills on time, don't miss payments
Try an app like Credit Karma for keeping track and finding tips for improving your credit score.
2.Decide on your budget

In light of Coronavirus, many lenders have reduced the availability of high Loan-To-Value (LTV) mortgages meaning that you will often require a higher deposit than you may have previously, somewhere in the 10-15% range is more prevalent than a 5% in the current climate.
Lenders tend to favour individuals who have higher deposits, but this is true to anyone looking for a mortgage and not just contractors.
To access the most competitive rates you should be aiming to save anything between 10 and 25%. There are mortgage options out there for less than that, but they will be on a much higher rate.
We asked our experts everything you need to know about deposits, check it out here.
3.Get your paperwork sorted
You will need to provide minimal documentation to support your application. Ensure your CV is up to date as it will be used to prove your skills and experience.
You will also need to obtain a copy of your current contract as this will be used to demonstrate your earnings. Using both of these documents we can avoid any issues to do with affordability.
Our process is a simple as that. We won't ask you for heaps of documents we might not need, we know the way you work, and we'll make the process as easy as can be.
We asked our experts everything you need to know about documents, check it out here.
4.Investigate the market
Before you start your mortgage process, it's a good idea to have a look at the market – investigate what type of mortgage might suit you and your needs, what area would suit you and the costs associated with your new mortgage and property.
Whether this is your first mortgage or your fifteenth, preparing in advance can help make sure your goals are realistic and achievable.
For an idea of what's coming up this year for contractors, which might affect you and your mortgage plans, take a look at our recent article here.
5.Speak to a specialist
The truth is that most lenders have little understanding about the contracting market, and as a result, their standardised procedures do not accommodate contractors.
We have agreed bespoke underwriting agreements with a comprehensive range of lenders enabling us to secure mortgage funding based on a multiple of your contract rate alone.
Hear From CMME's Head Of Mortgages, Simon Butler, On Getting Ready For Your 2021 Mortgage
Useful Resources
Whether you want to talk specifics or are just after some general advice, CMME can help. Speak to us today on 01489 223 750 for a completely free, no-obligation mortgage consultation. Or click the button below.