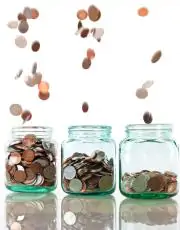 September 11th, 2017
According to recent figures, the remortgage market is witnessing a substantial increase in applications ahead of the biggest maturity period in five years, which will see over £35 billion worth of mortgages maturing during September and October.
And it doesn't stop there, over the next 18 months, a total of £330 billion worth of products will reach maturity.
During June, July, and August, remortgage applications increased by 60% compared to the same period last year, with a spike of 68% in August – traditionally a notoriously slow month in the mortgage market.
David Robinson, National Intermediary Sales Manager at Accord, said: "It's positive that borrowers are taking action before their deal comes to an end. Many could see a significant reduction in their monthly payments thanks to a favourable shift in house prices and interest rates. The surge is also great news for intermediaries who have an important role to play in advising their clients on the best remortgage deal for them."
Remortgaging can allow homeowners to bring their monthly payments down substantially – according to LMS, the average annual payment fell from £8,197 in May, to £8,080 in June. What's more, the percentage of total income that the average annual mortgage repayment accounted for dropped to its lowest level this year, from 17.5% in May to 17.1% in June.
According to Andy Knee, chief executive of LMS, affordability hit a year long high in July: "This propelled overall activity. With interest rates still low and lenders competing with one another to offer customers the best possible deal – there has never been a better time to remortgage in 2017."
Mortgage rates are currently at a low, but they aren't going to stay this low forever, leading many people to look for longer-term remortgage deals that will secure their finances for the future.
According to figures from LMS, there has been a clear shift towards longer-term remortgage deals, with 37% of those remortgaging in July opting for a fixed five-year deal. This is the highest level on record, representing a significant increase from the 7% who had previously opted for a 5 year fixed mortgage product.
So, with rates low and deals a-plenty, it's a great time to remortgage your property and make substantial savings.
What's more, with more contractor friendly lenders than ever before, it's highly likely that you'll find a great deal!
CMME specialises in mortgages for independent professionals. Whether you are a contractor, freelancer or self-employed professional, CMME have access to highly competitive rates and have the knowhow, experience and passion to get the right deal suited to your circumstances.
Media Contact: Sarah Middleton, Digital Marketing Manager
Tel: 01489 555 080
Email: enquiries@cmme.co.uk