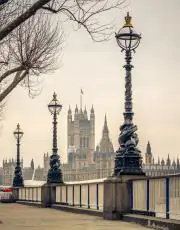 September 26th, 2017
Speaking in a short YouTube video, the Chancellor of the Exchequer, Phillip Hammond, announced that the Autumn Budget for 2017 is scheduled to be delivered on Wednesday the 22nd November. With the UK facing economic uncertainty and the prospect of challenging divorce negotiations with the EU, the Chancellor has decided to declare the nation's major fiscal policies in Autumn for the first time in over 20 years.
Traditionally, the Chancellor announces the budget in the Spring and then makes an Autumn statement, in which tax and spending policies are refined and altered where necessary. However, this year we will have two Budgets – the first was announced on the 8th March – allowing the Government to switch their major fiscal announcement from March to November for the foreseeable future. Under these plans, the Chancellor will still make a Spring statement next year, but it will be limited in scope and used only to respond to the release of the Office for Budget Responsibility's (OBR) economic forecast.
Hammond explained the change by pointing to other advanced economies, none of whom make major changes to their fiscal policy twice a year. By switching the Budget to the Autumn, the Chancellor hopes to reduce the significance of the Spring Statement and limit the UK to one important fiscal event a year. In theory, this allows changes to tax laws and regulations to be announced long before the start of the new tax year in April and provides individuals and small businesses with greater economic stability.
Though at this stage, all predictions are mere conjecture, there are suggestions that anger amongst the self-employed over National Insurance hikes in the Spring Budget may be addressed in the new Autumn Budget. In the wake of Theresa May's disastrous decision to call a snap election, Hammond has been charged with winning back voters who deserted the Conservatives in June and may make a play for the votes of independent professionals by making some concessions.
Finally, there is also talk that stamp duty could be removed for older homeowners in an attempt to encourage them to downsize and free up homes for younger families and first time buyers. This would ease the pressure on the housing market and could result in an additional £186 million worth of market activity.
Media Contact: Sarah Middleton, Digital Marketing Manager
Tel: 01489 555 080
Email: enquiries@cmme.co.uk