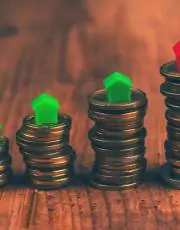 July 14th, 2016
It is expected that the Bank of England's Monetary Policy Committee will today cut the Bank base rate by 0.25 per cent. Economists have largely agreed that the BOE are close to cutting the rate for the first time in over seven years, as a response to the recent referendum result, that has seen the UK vote to leave the European Union.
It would certainly be a landmark for the economy, given that the base rate has held through-out the UK's recovery from the financial crash of 2008. During the post-war years, the longest period without change had been 18 months from the beginning of 1952. While savers may be expected even worse returns on their investments, borrowers are likely to view this as an opportune moment to seize on even better mortgage rates.
However, banks will always look to turn a profit and while there will always be the need to pass on the saving to borrowers, lenders will be prepared to manipulate available options in order to turn a base rate reduction to their favour.
A spokesperson for Hargreaves Lansdown, Laith Khalaf, warned yesterday: 'The expectation that the banks will be hurt by a rate cut has already been priced in to their shares, and explains why so many have fallen heavily in recent weeks. They're obliged to pass on cuts on some mortgages, but there is nowhere to go on savings. That is going to harm their margins.'
So this is likely to mean that 11m of mortgage borrowers that have a variable style interest rate, should expect to see their lender pass on the cut for their debt. This will largely improve the charges for those with a tracker mortgage, where as those on a discounted or standard variable rate will be at the behest of the lender, given that these rates are set on an individual basis by each lender.
As costs to provide funding would potentially increase for a mortgage lender, some experts suggest that borrowers will need to check the terms of conditions of their mortgage contract, to be sure their provider will pass on the saving. As lenders often use the SVR to offset the costs of providing competitive options across the rest of their interest rate range, it's unlikely that cuts to a rate based on an in-house variable rate will follow.
What this reduction does begin to highlight is the value of fixed rate arrangements in the current market. Recently, both Coventry Building Society and HSBC have introduced historically low 10 year fixed rates to the market. Mortgage commentators widely expect other competitors to follow suit, but also predict that most lenders will not look to supplant the market leaders with even better arrangements.
Dale Parry, Associate Director for Contractor Mortgages Made Easy, said: 'It appears that uncertainty around the referendum has slowed down activity in the housing market in recent weeks. Lenders will naturally look to entice borrowers back to market, with a cut in the base rate an opportune moment to further improve interest rates.
'While this may sound like good news, any savings will likely be marginal. The Council of Mortgage Lenders have confirmed that the current average mortgage loan of £116,000 on a capital repayment basis, when using the current average interest rate of 2.86 per cent to calculate the monthly charge, would only see a reduction of £15 per month if the base rate is cut by 0.25 per cent. Borrowers should note that lenders are not likely to cut fixed rate options lower than that, given the fact that interest rates have been historically low for the past couple of years.'
Article by: Simon Butler, Senior Mortgage Consultant at Contractor Mortgages Made Easy
Media Contact: Sarah Middleton, Public Relations Manager
Tel: 01489 555 080
Email: media@contractormortgagesuk.com