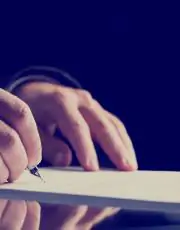 March 22nd, 2017
The team here at CMME (previously Contractor Mortgages Made Easy) are delighted to have been given an award in recognition of the fantastic reviews we've received.
We've scooped a Feefo Gold Service award – an independent seal of excellence that recognises businesses for delivering exceptional experiences, rated by real customers.
It is awarded to businesses that use Feefo to collect genuine ratings and reviews, and which then go on to achieve a level of excellence in their feedback. At CMME, we met the criteria of collecting at least 50 reviews last year, achieving a Feefo service rating of between 4.7 out of 5.0.
We're delighted to say the award is based purely on the interactions with verified customers – Feefo ensures that all feedback is authentic, by matching it to a legitimate transaction.
Jason Powell CEO at CMME, said: "It's a real honour to receive this award from Feefo. To be recognised for delivering exceptional experiences to our customers is a great achievement. We've been working hard to ensure our customers receive the best service possible, and being able to listen, understand and respond to their needs has enabled us to improve our offering."
Andrew Mabbutt, CEO at Feefo, said: "We would like to offer our congratulations to all the winners of this year's Feefo Trusted Service award. We have been working closely with all our customers to build trust and transparency online, and ultimately helping shoppers buy with confidence and make better decisions."
If you would like to review our Feefo reviews, you can do so here.
Media Contact: Sarah Middleton, Public Relations Manager
Tel: 01489 555 080