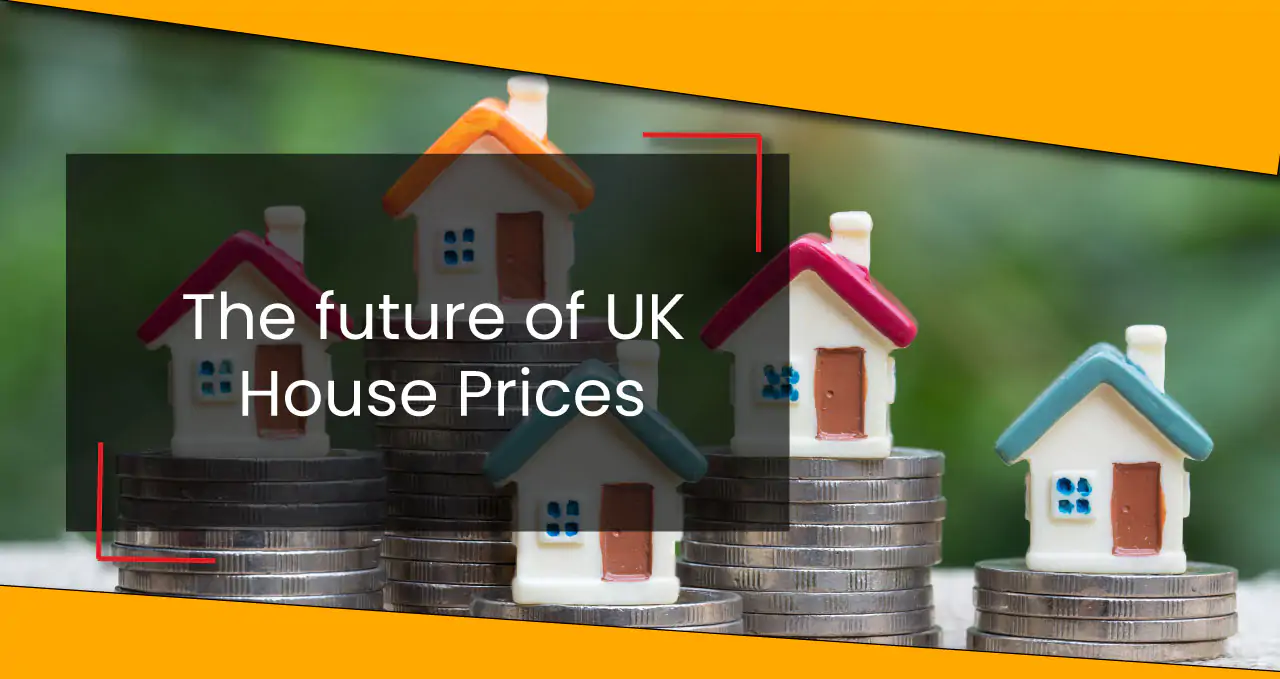 July 5th, 2022
As a self-employed person, purchasing a property takes a lot of planning. If you've been saving for a while, rising house prices have probably ruined some of those plans already. Let's talk about the future of the UK property market and what it might mean for your journey to homeownership.
The UK is currently facing a cost of living crisis, and household expenses are up in every possible area, from food and clothing to gas and electricity. When prices keep climbing, it's disheartening and has an impact on everyone.
According to the Office of National Statistics (ONS) inflation is also at a rate of 7.9% making general consumer goods more expensive across the board.
Self-employed people hoping to become first-time buyers feel the negative impact on two levels. On one level, rising expenses can impact your ability to meet your savings goals. On another level, house prices are also rising, meaning those savings goals must be adjusted. Moving the goalposts you've set for yourself mid-game is never easy.
Still, if you're in stable work, have your finances under control and have a good deposit saved, the current economic climate shouldn't dissuade you from buying your first home. Here's everything you need to know about making that purchase in today's housing landscape.
Rising house prices and mortgage rates
You might have noticed that things have rapidly become more expensive in the UK lately. It would be tough to miss the pinch. If you've had your eye on the housing market, you might also know that property prices have skyrocketed in the last five or six years.
According to Rightmove, the average UK property is now worth £368,614, and prices have risen 9.7% in the last year. The leading reason houses have become so costly is the imbalance between supply and demand, combined with the rising prevalence of multi-unit landlords and property management companies (who can afford prices the average first-time buyer can't).
Essentially, there aren't enough homes on the market for the people who want to buy them, and many who want to buy them now can't afford to, as their salary won't see them approved for a large enough mortgage.
Costs are also rising for variable rate mortgage holders up and down the country. The Bank of England base rate is now 1.25%, having increased five times since December 2021, when it was 0.1%. The next Bank of England rate decision is in August, at which point it could increase yet again.
If you're wondering which is the best mortgage type to commit to right now, it's important to seek advice on both short-term and long-term options.
Buy now, or hope to wait it out?
With some experts predicting a housing crash and others suggesting property will remain stable for years to come, it can feel like you're being pulled in two different directions. Having said that, there are a few advantages to buying sooner rather than later:
Property is considered one of the soundest investments you can make
You'll have taken your first and most important step – the one that puts you on the ladder
You'll no longer be paying rent or tied into a tenancy agreement
You might find you end up saving money when you swap your monthly rent payment for your monthly mortgage payment
If you buy now and the housing market crashes, however, you could be faced with negative equity. But the future is unknown. All you can do is work on the information you have here and now, making the best decision for you and your finances.
Counting for the extra costs
It's easy to forget, amid a property purchase, that it isn't just the house price you need to consider. There are other fees associated with homeownership, some of which are rising with the cost of living:
Stamp duty
The deposit you need
Mortgage fees
Valuation fees
Surveyor fees
Legal fees
Electronic transfer fees
Estate agency fees
Removal costs
Mail redirection costs
Storage costs
Ongoing maintenance, repair and running costs
Insurance costs
Council tax
When gearing up to buy your first home as a self-employed person, account for all these costs and the unexpected ones. Don't leave yourself short. For example, you might need to raise your prices to counter increased expenses, and so might surveyors, estate agents and handypeople.
If you'd like advice on buying a home in our complex economic climate, don't hesitate to ask for help. You can get in touch with one of our advisers today.