February 16th, 2016
Increasing rental costs now mean that the average first time buyer in England will have already spent more than £50,000 on rent by the time they come to buy, research by the Association of Residential Lettings Agents has shown.
For those only starting to rent now, the cost will increase to £64,400, before they can afford to buy.
Such startling statistics have been blamed on a vicious circle of low availability of housing in addition to rising rental prices.
"Rents are becoming alarmingly unaffordable due to the lack of available housing," said David Cox, managing director of ARLA.
"The north-south divide we're currently seeing in the UK is a clear illustration of this. The London rental market is competitive, with far more prospective tenants looking for properties than actual houses available."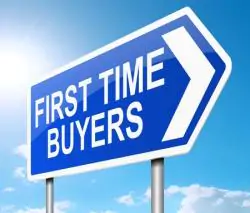 "This is pushing up rents in the capital, which will continue to put pressure on surrounding areas, including the south east of England, as Londoners relocate to avoid high rent costs."
Figures from the Office of National Statistics show that the cost of renting a home is increasing at a faster rate than inflation, with rents increasing by 2.5% throughout 2015, meaning it is quite literally, for the nation's contractors, cheaper to buy than rent now.
"Traditionally, although buying has always been seen as cheaper than renting due to lower mortgage repayments than rental outlay, the cost of buying for contractors has been slightly more expensive due to the historically sparse range of lenders willing to consider them" said Andy McBride, Business Development Director at Contractor Mortgages Made Easy.
"Now, however, due to the close links that we enjoy with many high street bank underwriters, there has never been a better time to buy as a contractor."
"In fact, this week Nationwide has announced a staggering 13.5% increase in lending throughout 2015, showing that it's a good time to do business if you can present your case in the right way."
Nationwide, a traditionally risk averse lender, have recently started to work with Contractor Mortgages Made Easy, and have opened up their criteria to allow contractors to buy based on their contract rate rather than trading accounts, as was historically the case.
"Nationwide's change of criteria is testament to the influence that we now hold within the industry, enabling our clients to have the widest choice of lenders to approach when looking to buy" adds Taj.
"It is certainly prudent to be agreed in principle as soon as possible, as with the changes to Buy to Let taxation ahead in April, rental prices are only likely to increase further still."
Article By: Mark McBurney, Senior Mortgage Consultant at Contractor Mortgages Made Easy
Media Contact: Ratchelle Deary, Public Relations Manager
Tel: 01489 555 080
Email: ratchelle.deary@contractormortgagesuk.com