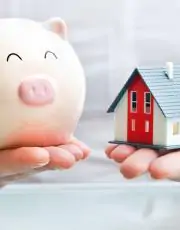 July 25th, 2016
Mortgage lending figures for last month reached a level not seen in June for eight years, according to the Council of Mortgage Lenders.
Total lending hit £20.7bn, 16% higher than in May and 3% higher than the same period in 2015, to record the highest amount of mortgage lending in June since 2008.
June 23rd's EU Referendum accounted for much of the increase, as buyers looked to complete on purchases prior to the nation deciding its fate regarding the European Union.
There was, however, a warning from the Council of Mortgage Lenders (CML) over the coming few months.
"Over the next six months, activity is likely to soften modestly, while lending will be driven more by remortgaging and less by house purchases" said CML senior economist Mohammad Jamei.
Total mortgage lending in June still fell short of March's figure of £26.1bn, as buyers scrambled to make the April deadline for increases in Stamp Duty on second properties.
HMRC figures revealed a total of 94,500 homes were sold during June, which was higher than in May, though 10% lower than the same month last year, due in part, to First Time Buyer's feeling the squeeze when looking to get on the ladder.
"It's been the case for a long time that First Time Buyers are having to save for longer and longer, as the cost of the average starter home increases year on year." said Andy McBride, Business Development Director at Contractor Mortgages Made Easy. "Figures revealed this week bear fruit with this, showing London to be well beyond reach for the majority of first timers."
Figures from Halifax, the UK's largest mortgage lender, have also revealed the most and least affordable places for First Timers to buy.
East Dunbartonshire, bordering Glasgow, was revealed to be the most affordable, with the average home costing just 2.6 times local annual wages.
In contrast, Brent in North London was revealed to be the least affordable, with properties costing a staggering 12.5 times local earnings.
This means the average buyer pays an eye-watering £457,014, meaning many require savings of close to £100,000 in order to facilitate the purchase and all associated costs, assuming they can get mortgage funding at the requisite level.
"It's evident that the gap between those on the ladder, even the bottom rungs, and those looking up at it, is getting far wider" adds McBride. "Looking back to the days when Contractors were treated somewhat harshly by mortgage lenders, it would have been nearly impossible to borrow enough based on solely taxable income."
"Thankfully, we continue to pioneer bespoke underwriting with many of the leading High Street brands, meaning there is now more chance than ever before that you can buy the home that you want, based on your contract rate."
Article By: Jon Hatfield, Senior Mortgage Consultant at Contractor Mortgages Made Easy
Media Contact: Sarah Middleton, Public Relations Manager
Tel: 01489 555 080
Email: sarah.middleton@contractormortgagesuk.com