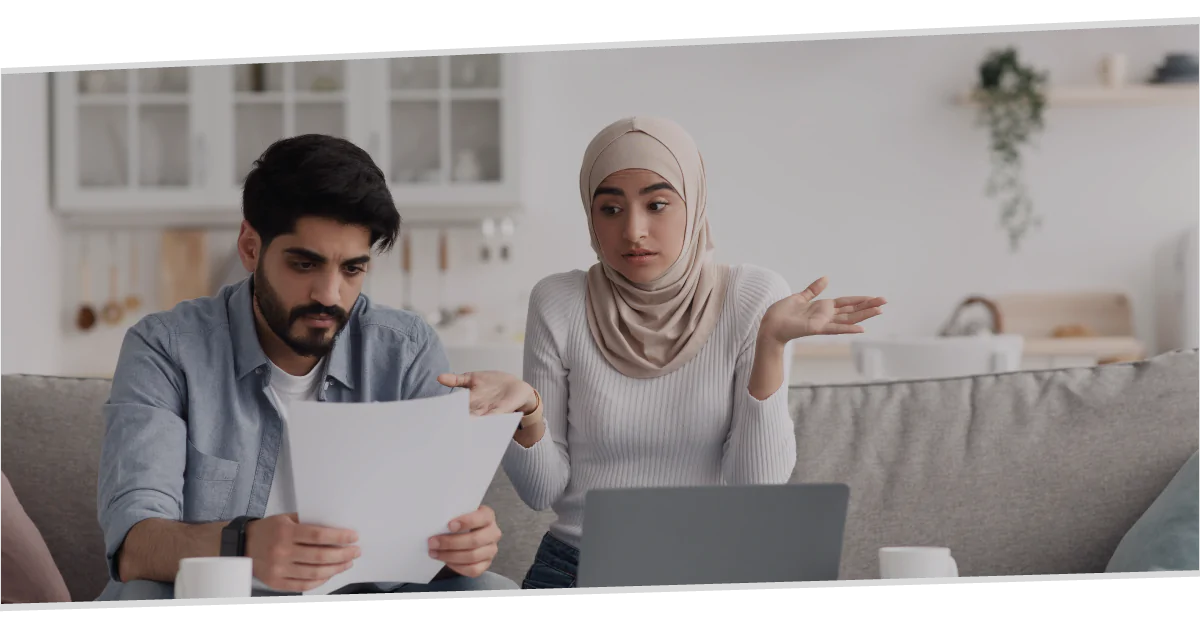 April 26th, 2022
Our self-employed clients in the financial services sector are currently facing some unique challenges. Our joint manifesto with IPSE sets out the measures that could be adopted to navigate the difficult road that lies ahead.
Despite their significant contribution to the economy and society, our self-employed clients are often poorly served with financial solutions. Challenges like getting a mortgage, weaker financial protection and difficulty with pensions are all inherent within self-employment, and as champions of the sector, we believe that knowledge is power when it comes to decision-making on these issues.
Why have we written a financial wellbeing manifesto?
The self-employed sector is an integral part of the UK workforce. But inequalities and challenges for self-employed professionals (SEPs) within financial services are laid bare daily, and a lack of awareness of these difficulties means SEPs are often left without long-term financial wellbeing and peace of mind.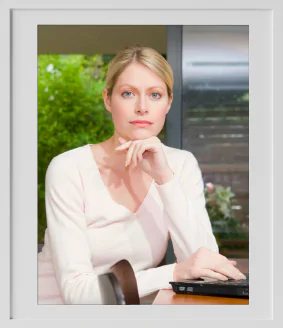 It was clear that this needed to change. So, together with IPSE, our manifesto takes the first step in fighting the corner of the self-employed to achieve parity with their counterparts in employment. We want to empower them by driving awareness on both sides: the self-employed, and the government and industry.
There are solutions available to the self-employed, and expanding knowledge of these is key. But further, we wanted to facilitate the mobilisation of industry and government to drive even greater awareness, clear communication and above all, fair access to financial solutions.
A joint commitment
CMME and IPSE both recognised that the self-employed need our support. We also recognised that our skill sets would complement each other in this joint mission. Our expertise in delivering specialist financial services advice, along with IPSE's strong background in campaigning, meant it was a perfect match. From there, our financial wellbeing manifesto was born.

What are the obstacles?
It goes without saying that everyone should have the right to the financial peace of mind they deserve, and this should be no different with SEPs. With 12% – around 4.1 million – of the current UK workforce listed as self-employed, a huge portion of our economy relies on the sector's contribution to the economy, which is around £300 billion.
But the pandemic and government reforms disproportionally impacted SEPs. Gaps in support schemes and damaging IR35 legislation mean that the self-employed population is 5% smaller than before the pandemic. The financial difficulties that will have arisen from this are striking and will have added height to the barriers of financial security, long-term planning and mortgages.
Having explored these obstacles, our manifesto sets out measures that could be adopted by the government and industry that may help to alleviate the challenges.
What are the suggested measures for mortgages?
Common challenges for SEPs trying to get a mortgage stem from certain lenders sometimes misunderstanding how the self-employed work, and ultimately seeing them follow an entirely risk-averse approach. Our research concluded that 38% of freelancers found getting a mortgage difficult, while 68% of those planning to purchase a property soon felt that securing a mortgage would be difficult because they were self-employed.
Our manifesto includes points on the importance of government and industry collaboration and encourages mortgage lenders to be more open to working with brokers that specialise in servicing the self-employed. Plus, SEPs shouldn't be penalised for using schemes like mortgage payment holidays, SEISS or the job retention scheme.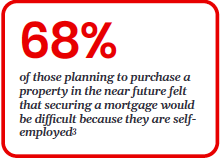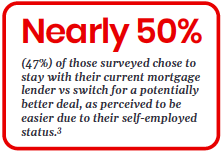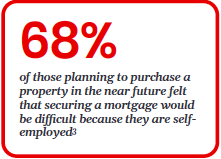 What are the measures for financial protection?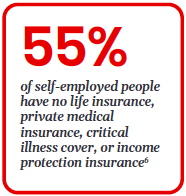 55% is the staggering stat of self-employed people who have no life insurance, private medical insurance, critical illness cover or income protection insurance. We have outlined recommendations that included the extension of Statutory Sick Pay for sole traders, the expansion of the remit of free financial consultations for the self-employed and flexible insurance products that account for fluctuating incomes – which is part and parcel of self-employed life.
What are the measures for long-term planning and pensions?
Concern about the longer term is naturally high for SEPs. Our research found that more than 70% of freelancers were concerned about saving for later life, with only 16% contributing to a private pension.
Flexibility is the key to rectifying this. Our manifesto explores the importance of broadening access to more flexible financial products and encourages the government to commission a 2022 review of the state of self-employed savings. Knowledge is power for both sides, and once the scope of the problem is truly evident from such a review, the government could also embed later-life planning into its self-employed guidelines and explore the flexibility required for the self-employed.
Mike Coshott, CEO at CMME, said: "As we come out of the pandemic, it is paramount that self-employed workers can confidently access mortgages and other financial products, without fear of judgement and prejudice for being a freelancer. For too long, contract workers have found it far too difficult to access financial support and following increased uncertainty during the pandemic, it has never been a more important time to alleviate the barriers that freelancers face. Today's manifesto offers the government and industry a roadmap to recovery and financial stability for self-employed workers, with measures such as extending the mid-life MOT being a potential lifeline to thousands of freelancers."
CMME and IPSE recognise that despite the significant contribution the self-employed make to the economy and society, they are poorly served with financial solutions that best suit their situations.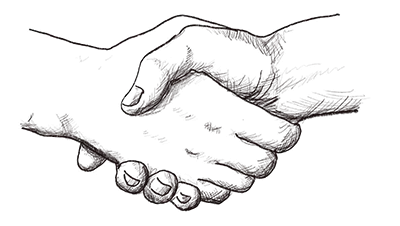 We are utilising our complementary skill sets to support the self-employed; from IPSE's strong background in research and campaigning to CMME's expertise in delivering specialist financial services advice, solutions and in fostering strong relationships with financial services providers.
If you would like to read our full manifesto you can download it HERE