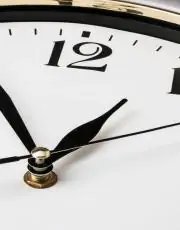 September 27th, 2017
Faced by stricter borrowing regulations in the buy to let (BTL) market, many landlords and property investors are concerned for the future of their business. With the changes scheduled for the end of the month – a result of the Bank of England's attempt to enforce tougher lending rules on those that own four or more properties – many buy to let landlords have been left wondering what effect the measures are likely to have how they can adapt to the new market conditions. Here we take a look at the BTL changes and consider what they mean for those involved in the property market.
Essentially, the changes stem from a decision by the Bank of England's Prudential Regulation Authority (PRA) to make applying for finance more difficult for those landlords with four or more properties. This will be achieved by ensuring landlords need to provide a lot more information when they apply for a new buy to let mortgage, with the major difference being that potential borrowers will have to supply details about every individual property in their portfolio, rather than just a record of their top-line profits.
The changes will have a drastic effect on those with large portfolios and limit their ability to borrow by making the process of applying for a buy to let mortgage incredibly time consuming and expensive. A number of well-known lenders, including Santander, have announced that they won't be lending to new portfolio landlords and, in a report released by the National Landlords Association (NLA), it was found that 53% of landlords had already been asked to provide more evidence than usual when applying for a mortgage.
The tightening of restrictions has resulted in the UK becoming a far less attractive market for buy to let investors, many of whom were already feeling the pressure from increases in stamp duty and changes to tax law. With other European markets proving themselves a much more rewarding investment opportunity and the uncertainties of Brexit still a prominent concern, there is a feeling that it could all get worse for buy to let portfolio owners and that there might still be difficult times ahead.
However, specialist lenders may be able to offer some hope, with many continuing to support buy to let landlords who wish to apply for mortgages. With a great deal of experience and a firm understanding of what these BTL changes entail, CMME are perfectly placed to provide you with expert assistance. If you require any further information concerning buy to let portfolios or the impact the new restrictions might have on your ability to borrow, please do not hesitate to contact us.
Media Contact: Sarah Middleton, Digital Marketing Manager
Tel: 01489 555 080
Email: enquiries@cmme.co.uk