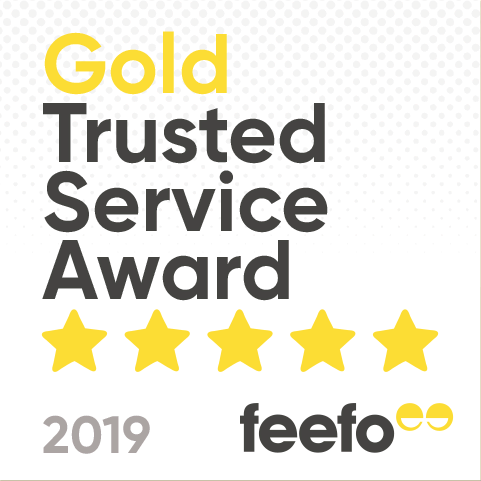 February 22nd, 2019
CMME are pleased to once again announce we have received the Feefo Gold Trusted Service award!
This award is given only to businesses that use Feefo to collect genuine reviews and insights whilst meeting Feefo's high standards based on the volume and average rating of reviews they have collected; this accreditation is sought after as it is based purely on authentic interactions with real customers. As all reviews are verified as genuine by Feefo, the accreditation is a true reflection of a business' commitment to outstanding service.
CMME were able to receive this award by collecting over 2,000 reviews between January 1st 2018 and December 31st 2018, with a Feefo service rating of between 4.5 and 5.0.
"CMME are so proud that our clients trust and value our service. They have been telling us for over 15 years that they wouldn't hesitate to recommend us to others. For them to do so in such large numbers on Feefo demonstrates CMME's commitment to client service excellence." CMME founder Sat Singh
Congratulating CMME on winning this year's award, Matt West, CEO at Feefo, commented: "The Trusted Service award has always been about recognising those companies that excel beyond the norm. This year we've seen many remarkable businesses leveraging the full potential of Feefo to provide outstanding levels of experience for their customers – and rightly being awarded our most prestigious accreditation. I'm looking forward to the continual success of the businesses that work in partnership with us throughout 2019."