March 29th, 2016
Mortgage lending increased by 30% year on year in February to £17.6 billion as demand for homes remained strong, new figures from The Council of Mortgage Lenders (CML) has revealed.
This is the highest total for a February since the £24.1 billion total in 2008.
Sales climbed by 40.3% on January's total for buy to let properties, while residential sales increased by 38.6%, according to Equifax Touchstone analysis of the intermediary marketplace.
Sales jumped in every regional area – unsurprisingly with London taking the lead, rising by 50.6% over the month before.
The rest of the country followed closely behind, with the North West, Scotland and Northern Ireland all rising by more than 40%.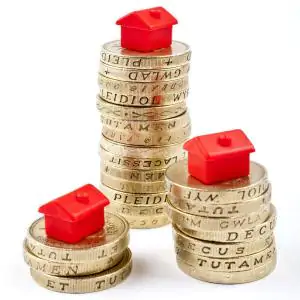 Equifax Touchstone's data covers 92% of the intermediary mortgage market and showed the average value of a residential mortgage in February was £192,568, compare to the £177,067 average of 2015.
The average buy to let mortgage value also rose to £157,491, an increase of £6,477 from last year.
This echoes figures from the Office for National Statistics which revealed that the average UK house prices increased by 7.9% over the year to January, up from 6.7 per cent in the year to December.
Simon Butler, Associate Director at Contractor Mortgages Made Easy, said: "With the impending changes to stamp duty for buy to lets and second homes, mortgage lending and property sales were expected to rise.
"All-time-low mortgage interest rates have played a key role in driving the increase in lending, coupled with low unemployment and rising wages giving customers who meet affordability criteria a boost onto the property ladder.
"With the base rate going nowhere fast, our clients should continue to reap the rewards of these low rates for some time.
"We have developed a number of products with our lending partners aimed at contractors who would like to protect existing property, or those who are looking to purchase a new buy to let.
"Our clients who are existing homeowners also stand to benefit, with those on a standard variable rate able to make substantial savings by swapping to a new deal. To avoid facing a tax hike that starts coming in from 2017, contractors need to plan sooner rather than later."
The 3% stamp duty levy will take effect from 1 April as part of the government's attempt to restrain the buy to let market and free up property for first-time buyers.
The stamp duty changes will increase the amount paid on a £250,000 buy to let property from £2,500 to £10,000. The stamp duty liability for a £400,000 property will more than double from £10,000 to £22,000.
Article By: Bradley George, Senior Mortgage Consultant at Contractor Mortgages Made Easy
Media Contact: Ratchelle Deary, Public Relations Manager
Tel: 01489 555 080
Email: ratchelle.deary@contractormortgagesuk.com