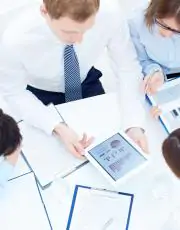 September 7th, 2016
The FCA presented its findings yesterday (06.09.2016), after completing a thematic review of financially exposed mortgage borrowers and the measures that mortgage lenders have taken to provide support. The results of the review suggest that lenders are not currently in a position to provide the level of assistance that many borrowers would require, if a sudden increase occurred.
The review was commissioned in early 2016, at a point when a rise in interest rates appeared to be a foregone conclusion. A spokeswoman for the FCA said: "Since then, interest rates have been cut and we recognise that preparing for interest rate rises may not seem like a high priority. Nevertheless, we have decided to share the results of our review to assist firms and customers to prepare for when interest rates do rise."
The financial regulator noted that many lenders have taken steps to help those borrowers categorised as financially vulnerable, by providing staff with training on the signs that a rate rise could impact a customer's financial well-being. A statement from the body confirmed that, "Firms are at different stages in developing strategies to treat customers fairly when interest rates rise, with some appearing more prepared than others.
"Most firms have carried out analysis to assess the number of customers and level of impact on those most vulnerable to an interest rate rise. However, it appeared that few firms would be able to implement strategies if interest rates were to rise in the near future."
The last comment sheds light on the regulators major concern, that many lenders have not begun preparations to tackle an interest rate increase at a point where the chance of this happening was higher than it has been in the past 8 years. One of the regulators biggest concerns was that mortgage lenders were not analysing all sections of their client base, when considering the outcome of an interest rate rise. It was noted that clients currently in arrears and fixed rate borrowers had not been included by many lenders.
The regulator pointed to poor communication between lenders and their client base, as a cause for concern. The review stated: "Where firms have communicated with customers, we found that most of the communications were generic messages highlighting potential interest rate rises, and weren't specific to the customer's personal circumstances."
The FCA has now requested that mortgage lenders begin planning for the effects of an interest rate rise, as the chance of this taking place in the near future is more probable than in recent years. The regulator confirmed that, "By understanding the numbers of customers likely to be impacted by a rate rise and developing strategies, firms could reduce the risk of customers entering arrears or arrears positions worsening.
"This can also help firms to understand the potential impact on their resources if rates do rise (e.g. extra staff needed to deal with financially vulnerable customers and considering the impact on customers currently in arrears)."
As a final note of caution, the regulator called for customers to take charge of their own finances, in order to prepare for any major changes that an interest rate rise would have on their lifestyle. The paper stated that the FCA are, "encouraging customers to regularly review their mortgage arrangements, consider the impact an interest rate rise could have on them and to take necessary steps, where possible, to budget for an increased monthly payment."
Article by: Simon Butler, Senior Mortgage Consultant at Contractor Mortgages Made Easy
Media Contact: Sarah Middleton, Public Relations Manager
Tel: 01489 555 080
Email: media@contractormortgagesuk.com