March 10th, 2016
At the high point of the financial crisis in 2008, self-certified mortgage propositions were dropped from sale by many mortgage lenders, due to the effect that poor lending practises had on the economic downturn. Since that stage, the view of such loans remains dim in the eyes of the Financial Conduct Authority.
As a recently founded self-cert only firm has found, the FCA's ire towards the model has not changed. The lender, selfcert.co.uk, has found itself at the centre of a fierce debate on the position of such loans in the current lending climate, with legal views being traded back and forth on the matter.
True self-certified mortgages were initially introduced to the mortgage market, in a bid by mortgage lenders to provide funding for self-employed individuals whose income did not fit the standard requirements that many lenders required to be satisfied when assessing affordability for a loan. The practice became a point of contention for the regulator, as it became clear post-credit crunch that many employed individuals or borrowers that clearly could not afford the mortgage they had arranged were now facing repossession, due to their inability to pay their debts.
Since that time, it has been widely believed that the chances of a resurgence in self-certified lending is unlikely. However, the creation of selfcert.co.uk has again raised the question of legitimacy for this type of mortgage. This time, the FCA are pointing to the incoming Mortgage Credit Directive, to be implemented across Europe from 21st March, as the guideline that rejects any mortgage practice where appropriate evidence has been captured to support the creditworthiness of a mortgage loan.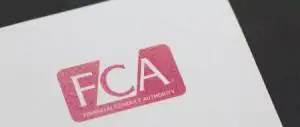 Selfcert.co.uk has set up its offices in the Czech Republic, but will operate in the UK via the Ecommerce Directive. The company have taken this route, as there are currently no rules in the Czech Republic that require creditworthiness to be verified. The MCD implements a rule that all lenders operating within Europe will be expected to assess creditworthiness by attaining details that are "appropriately verified, including through reference to independently verifiable documentation where necessary".
In January, the FCA confirmed their view on the matter, by stating: "From 21 March 2016, all firms offering mortgages in the UK (including EEA firms) will have to comply with the MCD, which requires a thorough affordability assessment based on information that has been verified by the lender."
The founder of selfcert.co.uk, Graeme Wingate, continues to maintain that his operations can exist within the guidelines set out under the MCD. He said: "There's nothing in those rules. The wording they use is 'creditors should make reasonable enquiries and take reasonable steps to verify consumers' underlying income'. It's very, very vague – there's nothing in it. We've had legal counsel and legal experts on it and they've said there's nothing there. It's unenforceable."
A barrister from Henderson Chambers, Henry Warwick, has confirmed that the MCD wording needs to be broad to allow European countries to amalgamate the rules into current lending practices. He said: "It's pretty clear in saying there has to be a thorough assessment of creditworthiness. I can't imagine how it would be the case that a purely self-certified mortgage application would meet the requirements for a thorough assessment."
Contractors should not be concerned with this stance, given that the self-certified route does not impact underwriting for contractor processing. Dale Parry, Associate Director for Contractor Mortgages Made Easy noted that, "The MCD guidelines have no bearing on the methods used by a contractor mortgage specialist, as income evidence is provided in every single case. As such, the mortgage lender will always record evidence that the loan meets creditworthiness guidelines."
Article By: Simon Butler, Associate Director at Contractor Mortgages Made Easy
Media Contact: Ratchelle Deary, Public Relations Manager
Tel: 01489 555 080
Email: ratchelle.deary@contractormortgagesuk.com