June 7th, 2016
A new contractor friendly lender, that has chosen to work with Contractor Mortgages Made Easy on an exclusive basis, has extended their offer to support more of our contractor clients.
CMME initially announced the exclusive arrangement on the 25th May when the lender was only accepting remortgage applications, allowing clients to release up to 90% of their current property value. As expected, the lender has now extended the proposition to help any contractor that is purchasing a new home.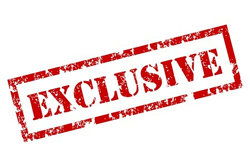 In order to qualify, clients will need a 12 month contracting track record, at least a 10% deposit and a daily rate of £289. Contractors taking advantage of these products will benefit from market leading rates, and are in the position to save a considerable amount compared to other contractor lenders.
Bradley George, Senior Mortgage and Protection Consultant, commented: "Our clients have exclusive access to some of the most competitive products in the market, which are leading rates for contractors wanting to obtain a mortgage.
"This particular lender has a huge range of products, and our clients can expect to save money as a result of the cash back incentives and low fees on offer."
An example of the products they have on offer:
10% deposit – 2 years fixed at 2.49% with a £845 arrangement fee
15% deposit – 2 years fixed at 1.99% with a £845 arrangement fee
20% deposit – 2 years fixed at 1.84% with a £845 arrangement fee
25% deposit – 2 years fixed at 1.69% with a £845 arrangement fee
If you would like more information about this lender, or would like to discuss your mortgage requirements with one of our consultants, contact us today.
Media Contact: Ratchelle Deary, Public Relations Manager
Tel: 01489 555 080
Email: ratchelle.deary@contractormortgagesuk.com