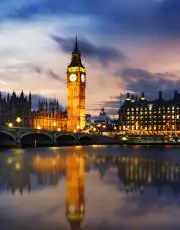 June 12th, 2017
Friday morning, when the results of the General Election were first emerging, there was little short of political chaos in Westminster. Instead of the Tory landslide which was predicted when Theresa May first called a snap General Election, the nation ended up with a hung Parliament.
So no one party has the majority and the Tories – still the biggest – will have to rely on the Irish contingent in order to govern. Mrs May is in talks with the DUP about cooperation in passing legislation, and is also shored up by the absence of the Sinn Fein MPs (who never take their seats). If an agreement between the Tories and the DUP is brokered, then – for the time-being at least – Mrs May will have her majority.
However, even her own MPs don't think Mrs May has a long-term future. It is almost certain there will be a new Tory leader at some point this year, possibly even another General Election.
What does the outcome of the Election mean for contractors?
In a nutshell, business as usual, for the time-being at least. Until new legislation is made affecting, for example, taxes, or mortgages, or buy-to-let, we retain the status quo.
The markets were affected, inevitably, by the Election outcome and the pound slipped in value – the markets do not like a hung Parliament which, for them, spells uncertainty. But the chances are the markets will recover, as they did to some extent after the Brexit vote.
It is too early to assess any impact on the housing market, but it may well be minimal. According to the latest figures from the Council for Mortgage Lenders, while gross mortgage lending in April was 11% lower than in March, at £18.4 billion in April, it was 4% higher than the £17.7 billion lent in April last year.
So while the nation waits to see how the political shenanigans in Westminster pan out, it's a case of 'keep calm and carry on'.
Media Contact: Sarah Middleton, Public Relations Manager
Tel: 01489 555 080
Email: media@contractormortgagesuk.com