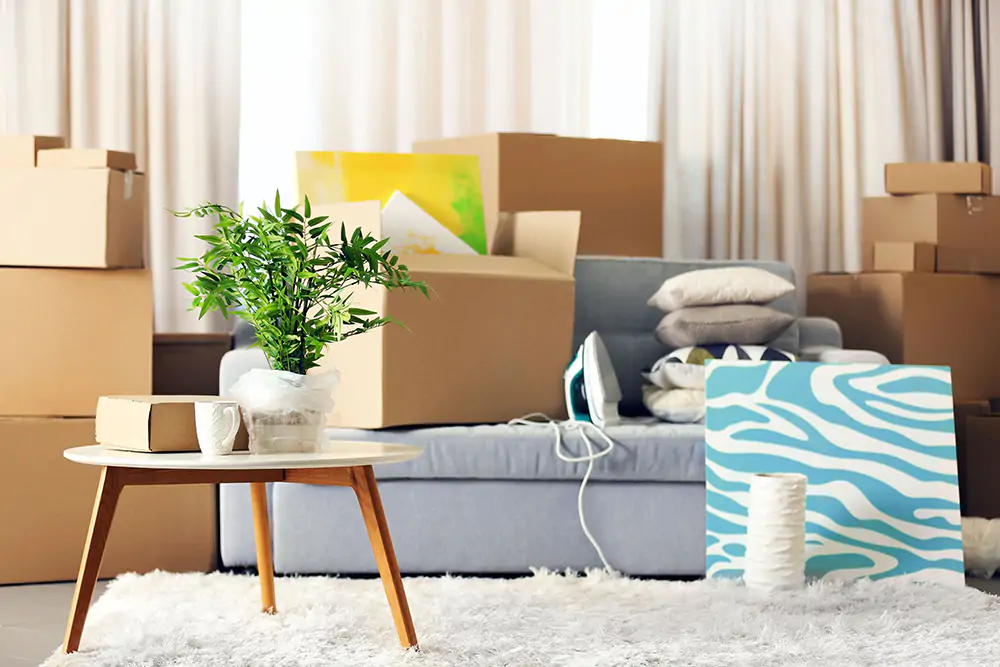 October 24th, 2018
Downsizing can be tricky and there are a whole host of things that need to be taken into consideration when moving to a smaller home.
Whether your children have flown the nest, your house is too big to manage, or you're looking to reduce your day-to-day living costs, downsizing can provide the best solution.
Here's our tips to downsizing your home:
Property choice
When it comes to downsizing, property choice is crucial. First and foremost, you should think about why you are downsizing, as this will have a huge bearing on your next property choice.
For example, if you're a retiree, buying a bungalow or a new property that requires virtually no maintenance or is likely to be a better option than a property that requires significant work or one that is likely to cause you mobility issues in the future.
At the same time, if you're downsizing due to a redundancy or divorce, you should choose a property that has the space to extend so that, once you're back on your feet, you have the option to create a bigger space again.
Have a plan
Moving to a smaller property can be a daunting prospect. With this in mind, it certainly pays to have a plan in place. Start by making a list of the tasks you need to complete and by when. Knowing what you need to do and when you need to achieve each task by will really help with the entire process.
Be practical
If you're considering downsizing, it's important that you are practical. For example, if you are moving from a 5 bedroom property to a 2 or 3 bedroom home, realistically, you're not going to be able to take all of your belongings with you.
Think about the additional costs
Although downsizing will free up a lot of your cash, as you'll have lower energy bills and reduced maintenance costs, you will still have to cover the costs of moving home, which can soon mount up!
From solicitor and conveyancing fees, through to removal costs and stamp duty fees, there are many costs to cover.
The perfect time for a sort out
Downsizing is the perfect time to dispose of any unwanted items and clear out all areas of your home.
And there are lots of ways that you can make cash from your belongings. Sites such as Gumtree, eBay, Shpock and Facebook provide the perfect platforms to put some cash back into your pocket.
Get the tape measure out
When you're downsizing, it's crucial that you understand how much space you are going to be working with. This is because you will need to determine how much of your existing furniture you can take with you and how much you will need to buy new. Today, you can purchase a whole host of multi-functional furniture pieces that are perfect for optimising space in smaller properties!
Finally, make sure you do your research when it comes to the area you are buying your new property in. After all, buying the right property in the right area is just as important as finding a home that accommodates your current circumstances.