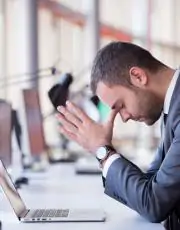 April 10th, 2017
One of the biggest purchases people ever make – and probably the most important – is a house. In fact many of us, including contractors, the self-employed and freelancers, buy several houses during the course of our lifetime, as we move up the property ladder and as we then downsize.
So it's alarming to find that, according to a recent study, more than a third of house sales in England and Wales fell through in the first quarter of this year.
The research conducted by UK home-buyer Quick Move Now, revealed some 34% of transactions failed to complete from January to March. And this is an increase on the previous figure of 31% in the last quarter of 2016.
Why do house sales fall through?
According to the study, in the most recent quarter the commonest reason cited was the buyer stalling the process – this accounted for 36%. In the last quarter of 2016, 43% of sales fell through because buyers and sellers both were trying to renegotiate a better deal.
There are many other reasons for the collapse of sales, including survey issues and breaks in the buying chain.
And one very noteworthy issue relates to credit: in the first quarter of 2017, 9% of sales fell through due to the inability of the buyer to get a mortgage. That's nearly a fifth – which equates to a lot of very disappointed people.
Contactor mortgages: how to get it right
When it comes to buying a house, there are ways in which contractors, freelancers and self-employed people can help avoid being among the disappointed third whose purchase fails to complete.
Fundamental to this is getting the mortgage process right and getting it put in place quickly.
Here are our top tips:
Getting a mortgage is about more than just finding the cheapest deal – it's about getting a professional, quick, and efficient service.
Make sure your mortgage your mortgage application and process is quick, smooth and seamless. Delays at your end over getting your mortgage may give a vendor cold feet.
How do you make your mortgage application go without a hitch? By carefully selecting a mortgage broker who will sort all the process out for you.
At Contractor Mortgages Made Easy (CMME), we understand the importance of quick turnaround, so a vendor doesn't 'go cold'. Our best performing lender turnaround time from application to offer is eight working days (based on our own data). Our least well performing turnaround time for application to offer is 25 days – still less than a month.
Add to this our expertise: all our mortgage consultants are trained to a high, industry standard and above and beyond that continue their professional development training with CMME.
We've invested heavily in IT, to enhance our service, and we have a flexible approach to fit in with your busy schedule.
We want to build long-term relationships with our clients – contractors, freelancers and the self-employed. We do this with the help of our internal systems which check to see if your current scheme is competitive; and if not, it will help identify the best mortgage alternative for you.
If you're a contractor looking to buy and are seeking the best mortgage which can be arrange in a timely and efficient manner, so you reduce the chances of losing that property, please get in touch with the team here at Contractor Mortgages Made Easy.
Media Contact: Sarah Middleton, Public Relations Manager
Tel: 01489 555 080
Email: media@contractormortgagesuk.com