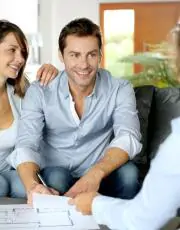 September 30th, 2016
As mortgage regulation is continually being tightened due to the mortgage market review, the emphasis is now on credit history, more than ever before.
Contractors traditionally are high earners and affordability of the new loan isn't normally a problem provided you have sought specialist advice from a dedicated broker. However, your dream home or re-finance for the much needed extension could be at risk if your payment history is not up to scratch.
Surprisingly accounts such as utility bills, mobile phones, and TV packages all appear on your credit file and are scrutinised by any perspective lender to assess your credit worthiness. Sadly contractors are having loans reduced or declined due to a…'falling out 4 years ago with a mobile phone company' where the bill was in dispute or 'I keep forgetting to pay my credit card instalment and its late'.
These misdemeanours are no longer over looked as insignificant when applying for a loan of hundreds of thousands of pounds. On the contrary the lender takes the view if you're late paying your £300 credit card bill for the monthly food shop they will not be filled with confidence when offering a loan of repayments over a 25-year period.
Pre 2009 these accounts did not appear on your credit file however more and more companies are using credit agencies such as Experian as a preventative measure to ensure all their customers pay on time and in full. The consequences of falling behind with a payment, be it accidental or a dispute, can cause serious problems when applying for a mortgage. Your credit file shows a historical record of the last six years and no matter what you do you're stuck with it until year seven.
There is now a new scheme to help tenants boost their credit profile as this is such a key area of the mortgage application process; you can opt into a scheme Experian are running so all your monthly rental instalments are recorded. If you pay on time the account will show as well managed and boost your credit score and profile. This adds confidence to the lenders risk adverse policy.
There are no extra fees or charges from the letting agent, the Landlord just needs to give their consent to enter the scheme.
This is an excellent idea if you are a consistent and reliable bill payer or someone looking to repair their credit file.
The impact of a good credit file is considerable, for example; a client earning £40,000 a year could borrow more than someone on £400,000, if the latter has not kept up with credit commitments and bills. In a world of increased regulation and big brother watching our every move, don't get caught out by the banks!
Article by: Jon Hatfield, Senior Mortgage Consultant at Contractor Mortgages Made Easy
Media Contact: Sarah Middleton, Public Relations Manager
Tel: 01489 555 080
Email: media@contractormortgagesuk.com