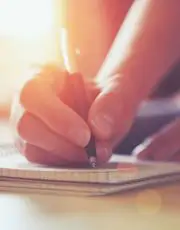 March 21st, 2017
Niche Finance Group (NFG), which comprises Contractor Mortgages Made Easy and Contractor Wealth, and Optionis Group, which comprises SJD and Nixon Williams, have signed a long term strategic partnership to simplify the process of aligning tax and financial planning priorities for contractors and self-employed clients.
NFG have provided mortgage and other financial advisory services to over 58,123 independent professionals through Contractor Mortgages Made Easy & Contactor Wealth brands.
Optionis Group offers accounting, tax and professional employment solutions to over 40,000 independent professionals in the UK through their well known SJD and Nixon Williams brands.
This group of independent professionals often have specific tax and financial requirements and under the new partnership, Optionis and NFG will work together to help this group of workers to raise secured lending for home or investment purposes that mainstream providers fail to offer.
Luke Somerset, Business Development Director at Niche Finance Group said: "We see many clients who have struggled with income recognition or eligibility for contractor mortgages.  By working closely with SJD & Nixon Williams we can ensure appropriate access is provided to suitable lenders and other financial providers more used to the specific needs of Independent Professionals."
Angela James, Associate Director at Contractor Wealth added:, "We're delighted to be working closely with SJD & Nixon Williams. Independent Professionals do not have the safety net of an employer and often have irregular cash flows that can benefit from bespoke financial advice."
Nick Rawlings, Group Commercial Director of the Optionis Group commented: "Our new partnership with Niche Finance Group is great news for the Optionis Group. NFG comes with a wealth of knowledge about the contractor market and offers the same dedicated support and advice that we adhere to. This exclusive alliance means clients can now benefit from competitive mortgage rates and top financial and tax planning advice."
Media Contact: Sarah Middleton, Public Relations Manager
Tel: 01489 555 080
Email: media@contractormortgagesuk.com