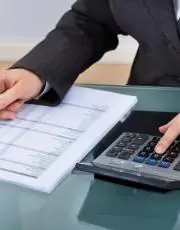 March 3rd, 2017
Independent professionals with multiple contracts
More and more people are choosing to work as a contractor or are becoming self-employed. Since 2008, according to IPSE*, Independent Professionals in the UK have now hit 1.88 million with an increase of 35.1% since 2008.
Working this way allows them the freedom to work as and when they choose, the ability to be more flexible in their work-life balance, and the chance to be fully financially independent.
One of the advantages of being a self-employed contractor or freelancer is that it gives you the opportunity to take on more than one contract at a time. Have you split your time between contracts? This doesn't need to impact on your choice of mortgages.
Typically, the professions that do the most work on multiple contracts are Locums, IT professionals and those in the Creative industries, like Advertising or Design. But there are many more who also fit into this category.
Why multiple contracts are an issue when securing a mortgage
When it comes to securing a new mortgage from a general high-street broker, many independent professionals who work on multiple contracts often face an uphill battle.
The reason for this is that lenders often view people who work with more than one end client as being self-employed, and therefore only look at salary and dividends when considering a mortgage offer.
Their lending criteria for the self-employed is very strict and based on the contractor having one fixed contract with one client, and they are often reluctant to consider multiple contracts when evaluating a person's income.
For example, if you approached a high-street broker when looking for a mortgage, and you worked on multiple contracts, then they would ensure the mortgage calculation could be based on your salary and dividends or they would utilise the value of only one of your contracts.
This effectively would mean that only a part of your income would be taken into account in relation to your mortgage, which in turn could reduce the amount that you're able to borrow.
Stuart Selkirk, Senior Mortgage Consultant states "a client of mine approached Contractor Mortgages Made Easy after finding us through a Google search. After an initial conversation it came to light that my client had a unique issue with how he contracted. How my client set himself up involved him working on one contract that meant he was paid £220 per day for 5 days and then a second contract that was for £50 per hour for 20 hours a week. This structure caused issues as it meant with the 2 contracts the majority of the high-street lenders would base his income on being self-employed and those who would work from 2 contracts would want his hours worked to be no more than 37.5
The client was struggling to find a lender that would consider both incomes and with the majority of lenders only looking at one contract meant he fell short on affordability. With NatWest, a new contractor policy, they would take 100% of both incomes providing his income met the minimum requirement of £75,000, applying the new policy correctly meant the client was able to gain a mortgage at 90% loan to value and purchase his first home."
What can you do about it?
At Contractor Mortgages Made Easy we take the time to get to know you personally and to properly understand your individual circumstances.
We have good relationships with all our lenders and are highly experienced at working in partnership with them to ensure that all multiple contracts can be used, and that all your income is taken into account when you apply for a mortgage.
Why not contact us today and see what we can do for you?
*IPSE Statistics
Media Contact: Sarah Middleton, Public Relations Manager
Tel: 01489 555 080
Email: media@contractormortgagesuk.com