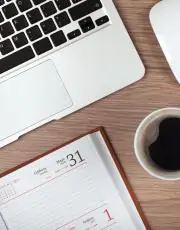 March 2nd, 2017
Why working as an independent professional can work against you
Nowadays many people are choosing to take the plunge and work for themselves as independent professionals.
There are many advantages to working this way as it allows you the freedom to work when you choose, the ability to be flexible in your work-life balance and the opportunity to be truly financially independent.
However, working as an independent professional can often work against you when applying for a mortgage.
This is because many of the high-street lenders automate the process of client selection for mortgage applications, and any deviation from the norm can result in an application being turned down. A case of the "Computer says no" only unfortunately in real life.
Contractor mortgages for individuals
At Contractor Mortgages Made Easy we believe that there is a better way.
We believe that as an independent professional you should never be penalised for choosing freedom, flexibility and financial independence over the everyday 9-5.
You may have chosen to become an independent contractor for many reasons, perhaps to streamline your tax planning, to work with multiple different clients, or even to take up a work opportunity overseas.
Whatever your reasons, if this sounds like you then you need a specialist mortgage broker to advise you on the most suitable contractor mortgage for your needs
A client, Neil, states, "We used a broker, I was recommended a company, Contractor Mortgages Made Easy, because if you go direct to a lender they don't understand your exact mechanism. What Contractor Mortgages Made Easy do, is they take the information from you and present it. They understand your set up."
David Robinson, National Intermediary Sales Manager at Accord Mortgages said: "We know every borrower is unique and there's no one-size-fits-all when it comes to mortgages.
"All colleagues who process mortgage applications at Accord are trained underwriters who take a common-sense and personal approach to mortgage lending decisions. This includes a dedicated team of underwriters who specialise in mortgages for contractors and self-employed workers. Every underwriter has the authority to assess each case on an individual basis and make decisions which are appropriate to the applicant's overall personal and financial circumstances, with the power to go outside lending policy if appropriate.
"We also know it can make a big difference for brokers if they can talk an underwriter through the details of a case, so brokers can expect a call from us as soon as a case has been submitted. Brokers can also get in touch with us before they submit an application, which is helpful when dealing with more complex cases."
What can a specialist broker do for you?
As a specialist broker for contractor mortgages we make it our business to treat all our clients as individuals. We take the time get to know you and to learn what drives and motivates you, so that when the time comes we can help maximise your chances in successfully obtaining a mortgage.
Why not contact us today to see what we can do for you?
Media Contact: Sarah Middleton, Public Relations Manager
Tel: 01489 555 080
Email: media@contractormortgagesuk.com