April 16th, 2015
According to the Council of Mortgage Lenders, expectations and doubts pertaining to the result of the imminent general election are holding back lending levels in the UK mortgage market. Figures compiled this week by CML state that house purchase lending fell by £1bn to £6.8bn in February 2015, when directly compared to February 2014's recorded £7.8bn lending.
In addition, the remortgage market has steadily declined in recent months, with the corresponding figures from February 2014 to February 2015 stating a reduction from £3.7bn to £3.3bn, respectively. One plus is that as interest rates continue to tumble, the wholesale reductions have encouraged buy to let borrowers to refinance, with a positive year on year increase to lending of £2.2bn. This provided in February 2015 an increase of 11 per cent on lending levels seen compared to the corresponding month in 2014.
Commenting on the trend, Paul Smee, the director general of CML said: "As with January, seasonal factors have played their part in dampening house purchase lending activity in February. This typical seasonal trend may also be exacerbated by uncertainty ahead of the general election, but we still expect to see an upturn in the spring and summer months. Buy-to-let, in contrast, has shown year-on-year lending increases, due almost completely to remortgaging which is typically strong in the buy-to-let market."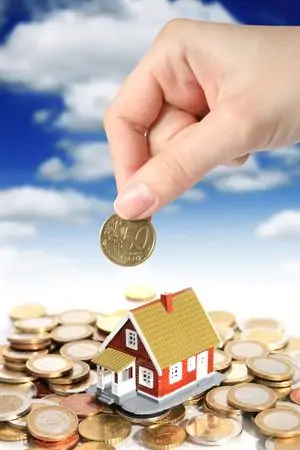 While it appears that lenders are willing to continue cutting rates to unprecedented levels, some market experts concur that this approach will not bear fruit until the election has passed. Mark McBurney, Senior Mortgage Consultant for Contractor Mortgages Made Easy remarked: "Attitudes amongst contractors to the mortgage sector appear to be consistent at present, with many borrowers seemingly confident that rates will continue to decrease.
"The process of picking the right moment to refinance an existing loan, or even the picking the right option to proceed with, has become less of a risk in recent months.
"What this has created is a market where borrowers are willing to wait for post-election dust to settle, in order to see which way the wind blows. While the Monetary Policy Committee and the Governor of the Bank of England is repeatedly quoted as stating that interest rate rises are not guaranteed in the near future, and even a rate decrease could be possible, it is not clear when many borrowers sitting on the fence will take the decision to refinance."
On expectations for the remainder of 2015, McBurney was positive on the potential for improvements to lending. He said: "As Paul Smee noted, much of the year-on-year downturn in lending levels can also be attributed to the season. Once the summer arrives, estate agent's books naturally swell as the market moves into the busiest period of the year. Depending on the new government, one would hope that with a more settled state, and an increase to the level of housing stock available, lenders will once again be able to address their lending targets."
Article By: Simon Butler, Senior Mortgage Consultant at Contractor Mortgages Made Easy
Media Contact: Raman Kaur, Public Relations Manager
Tel: 01489 555 080
Email: media@contractormortgagesuk.com