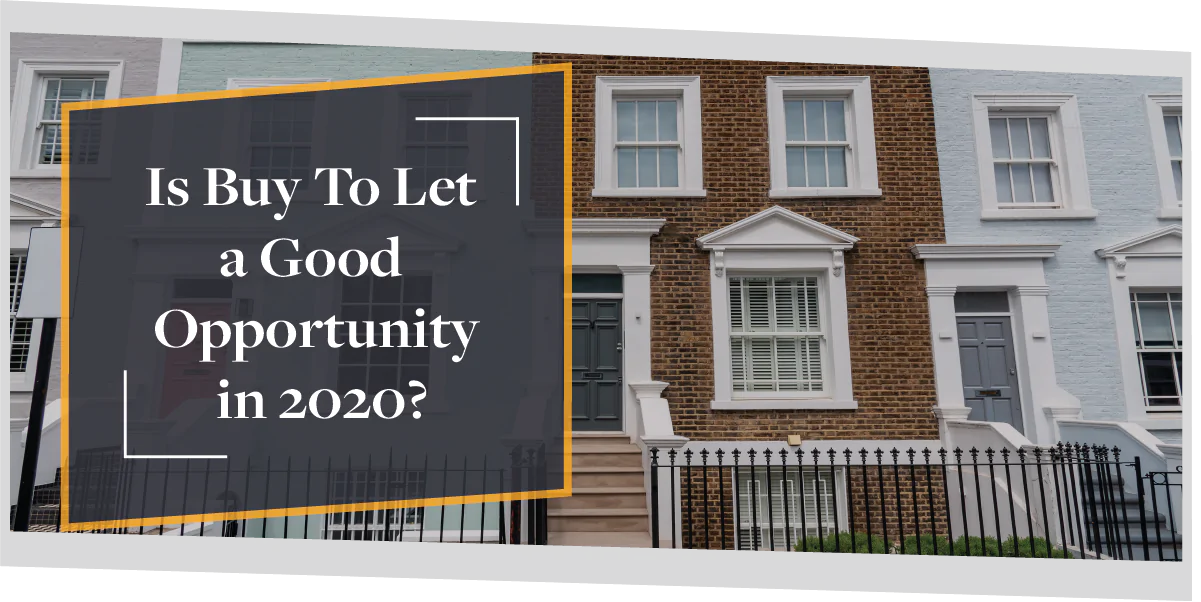 September 14th, 2020
As the world edges towards a new 'normal' post-lockdown, many people may now be seeking opportunities like Buy To Let UK to invest and grow their investment portfolio going forward. What's more, as holidays abroad remain something of a worry to many people and 'Staycations' soar in popularity now could be a prime time to look at property investment close to home.
It's a good time to be asking the question is Buy To Let UK worth it UK? CMME explores that very question here.
Why would I look at a Buy-To-Let property now?
Buy-To-Let mortgages, though often more expensive than regular mortgages, can be an excellent opportunity for contractors to boost their income.
The news is filled at the moment with the post-lockdown bounce back of the UK housing market and as the number of houses sold within a week ten-year high, the UK mortgage market is bustling.
Stephen Maunder, writer for Which? highlights that although landlords will still need to pay the 3% Stamp Duty surcharge on their Buy-To-Let property, they "can benefit from the raised [Stamp Duty] threshold".
He illustrates: "Previously, an investor buying a £500,000 home would have needed to pay 3% on the first £125,000 (£3,750), 5% on the next £125,000 (£6,250) and 8% on the remaining £250,000 (£20,000), resulting in a stamp duty bill of £30,000. Now, though, they'll only need to pay 3% on the whole £500,000"
Meaning that for a property investor today purchasing a property for £500,000, the Stamp Duty changes could result in savings of £15,000.
Freeing up £15,000 for home renovations, a holiday or savings that you wouldn't have had prior to these changes.
You can find the full details on the Stamp Duty holiday on the official government page.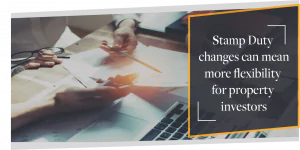 So, what are the benefits of having a Buy-To-Let property?
· Generate an income
· Take advantage of the growing popularity of 'Staycations'
· Grow or start your investment portfolio
What else should I consider?
It's natural to have questions about entering into a new investment like Buy-To-Let, and we cover many of these like what are the first steps I should take and where can I get more help in our Expert Q&A
CMME's Contractor Buy-To-Let Q&A
Some key questions to ask yourself when thinking about opportunities like this are:
Where would you want to Buy-To-Let in the UK?
Is standard renting something that interests you or would a holiday rental/Airbnb property be of more interest?
As the housing market fluctuates, investors should be aware that property value can decrease
With the number of tenants continuing to rise each year, from 2.8 million households in the UK private rented sector in 2007 to 4.5 million in 2019, it seems whatever happens to the mortgage market, there will always be a demand for renting.
Can I get a Buy-To-Let mortgage as a First Time Landlord?
The simple answer is yes, you can! As a First Time Landlord, it is can be useful to get some advice and insight when looking into your first mortgage options but you are not excluded from Buy-To-Let mortgages opportunities.
Interestingly, a recent survey by FJP Investment found 43% of 18-34 year-olds surveyed plan to invest before next April meaning that this group stand to benefit particularly from the Stamp Duty holiday.
This means that now could be an excellent opportunity for First Time Landlords and millennials to explore Buy-To-Let as an option for getting onto the investment property ladder.
Can I get a second mortgage for a Buy-To-Let?
If you're starting to think about buying a new home, keeping your current home under a Buy-To-Let mortgage is certainly a possibility.
It is important to remember that you cannot reside in this residence under a Buy-To-Let mortgage, however, retaining the property and having tenants can be a great way to generate an income and grow your property portfolio.
Can I get a Buy-To-Let mortgage as a Contractor?
Yes, you can!
There are options specifically for Contractor Buy-To-Let mortgages and we've put together a handy guide to explain the ins and out of Buy-To-Let mortgages covering everything from how they work to whether it's a good investment:
CMME can give advice and support to self-employed people and offer bespoke advice on your individual situation. If you would like to know more, contact us today.