October 20th, 2015
Property values had seemingly plateaued in September, for the first time since the end of the credit crunch. The minimal increase in values during October is the smallest seen on record, since the same period in 2010. Data compiled by the property website, Rightmove, suggests that properties across the market increased by 0.6 per cent up to mid-October, down on the mid-point from September when a rise of 0.9 per cent was recorded.
However, an anomaly is apparent amongst properties typically viewed as perfect options for the first time buyer market. Those properties offering two bedrooms or less saw an increase in asking prices of 4.9 per cent. Rightmove suggest that the reason for the abnormal rise is due to the competition created between buy to let investors and first time buyers, both vying for the same property.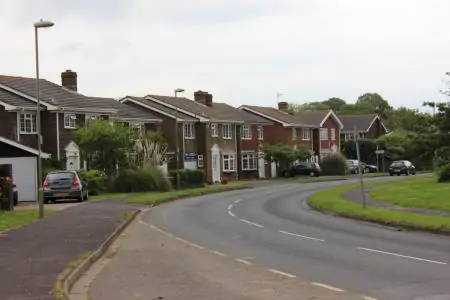 The website also claims that, as there is a shortage of desirable property on the market, buy to let investors seeking their next investment opportunity are forcing up prices for first time buyers as they have the capital to pressure vendors into accepting a higher bid. The view is that the best way first time buyers can push back, is to try and appeal to the good nature of the seller, as the average new home owner could not hope to compete with the financial power of a professional property developer.
Miles Shipside, the director of Rightmove, said: "Both investor landlords and first-time buyers looking to buy smaller homes are finding them in short supply. As they're typically owned by potential first-time sellers, the price gap and costs of moving to the second step on the housing ladder deter them from coming to market. Competition is most fierce in this sector, with first-time buyers and buy-to-let investors going head to head for the same properties."
Shipside pointed to the need for first time buyers to win the vendor over, through other means than financial backing, as the best way to be successful. He noted that: "Buy-to-let investors will give sellers logical reasons for accepting their offer over a first-time-buyer, so do whatever you can to be not only among the first to view, but also to meet or communicate with the owner and make sure they know how much you would love to own, occupy and cherish their property."
Consequently, the lettings market has seen a continued rise in activity, with many property agents canvassed by Rightmove confirming that a new property will be snapped up within 24 hours of hitting the shop window. Whether this demand is in answer to the cost of purchasing preventing many would-be home owners securing a property, or due to the lack of property to be purchased, is an ongoing question that is yet to be answered.
Article By: Simon Butler, Senior Mortgage Consultant at Contractor Mortgages Made Easy
Media Contact: Ratchelle Deary, Public Relations Manager
Tel: 01489 555 080
Email: ratchelle.deary@contractormortgagesuk.com