May 5th, 2016
One of the UK's largest buy to let lenders is tightening up its criteria for buy to let landlords by increasing the minimum deposit and rental coverage requirements.
The Prudential Regulation Authority (the PRA) has issued a consultation paper with recommendations for lenders to run stricter tests, ensuring investors will not face difficulties when interest rates rise and the impending buy to let tax changes take effect.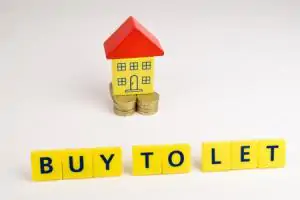 Nationwide Building Society's specialist arm, The Mortgage Works, has responded to the proposal and will be restricting their buy to let policy. New clients of the lender will only be able to borrow up to 75% of the property's price, instead of the current 80%. In addition, they will have to prove rental income of at least 145% of the monthly mortgage payments, up from 125%.
Dale Parry, Associate Director at Contractor Mortgages Made Easy commented: "With the pending changes to taxation in buy to let, and now the tightening of criteria, landlords should review their portfolio and financing requirements sooner rather than later.
"It is expected that other buy to let lenders will follow suit and tighten their criteria in the coming months, following on from the PRAs announcement."
If you would like to discuss the impact of the changes, or to find out more information, please call 01489 555 080 to speak to one of our experienced mortgage consultants today.
Media Contact: Ratchelle Deary, Public Relations Manager
Tel: 01489 555 080
Email: ratchelle.deary@contractormortgagesuk.com