May 24th, 2016
Barclays has become the latest lender to impose stricter checks on landlords looking for mortgages.
The bank has increased its minimum rental cover, meaning the rental income from the buy to let must now be 145% of the payment, up from 135%.
This follows the recent announcement of Nationwide's buy to let mortgage arm, The Mortgage Works, announcement that it has increased the rental income requirements from 125% of the rent, to 145%.
This is happening as a result of The Bank of England's Prudential Regulation Authority driving lenders to impose stricter buy to let lending rules over concerns they have relaxed standards for landlords, creating the conditions for a potential property crash.
These stricter rules mean that the deposit required to buy a buy to let property could see a significant increase. Why? Because lenders are set to impose stricter stress testing to assess whether someone can afford a mortgage.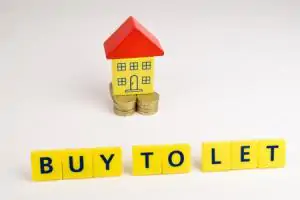 This is how it works:
Taking a property value of £200,000 and a rental income of £780pcm, let's say the lender currently requires the rental income to be 125% of the mortgage payment at a stress rate of 5% (the stress test rate).
£780pcm rent divided by 125% gives a maximum mortgage payment of £624pcm. Therefore at a stress test rate of 5% the maximum mortgage is £149,760 (a deposit of just over 25%).
Now let's say the lender increases the minimum rent to 145% of the mortgage payment at the same stress test rate, the maximum mortgage would decrease to £129,103 – meaning a deposit of just over 35% is required.
So for the same rental income the maximum mortgage would decrease – therefore the prospective landlord would have to fund the difference by increasing the deposit.
Dale Parry, Associate Director at Contractor Mortgages Made Easy said: "Following on from the PRAs announcement, a domino effect is anticipated with other lenders to follow suit and tighten their criteria in the coming months."
"The point to take from this is that current and prospective landlords should take the opportunity to review their portfolio and mortgage requirements sooner rather than later."
Following the recently announced changes to buy to let tax relief, many prospective landlords are looking to more innovative methods of buy to let borrowing.
"Contractor Mortgages Made Easy are working with an increased number of lenders who are now willing to lend to our clients buying property via limited companies."
"Contractors purchasing property in this way can still get mortgage interest relief and furthermore save on dividend tax that would otherwise be payable on funds drawn from the company for a buy to let deposit."
Article By: Bradley George, Senior Mortgage Consultant at Contractor Mortgages Made Easy
Media Contact: Ratchelle Deary, Public Relations Manager
Tel: 01489 555 080
Email: ratchelle.deary@contractormortgagesuk.com