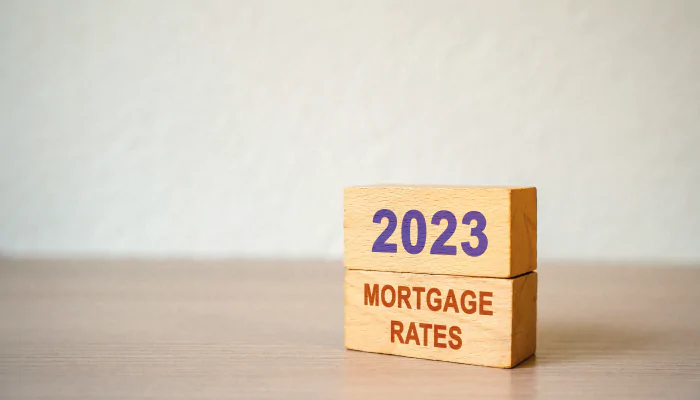 September 21st, 2023
In a recent turn of events, the Bank of England's Monetary Policy Committee (MPC) has opted to maintain the base interest rate at 5.25%. This marks a notable departure from the continuous rate hikes seen since December 2021, offering respite to borrowers.
Simon Butler, Head of Mortgages at CMME, shares his insights on this development: "The decision by the MPC to keep the base rate at 5.25% is welcome news for borrowers, who have been facing rising interest rates for the past 18 months. However, it is important to remember that mortgage rates are still higher than they have been in recent times and that borrowers should carefully consider their financial situation before making any decisions about their mortgage."
But what does this decision really mean for borrowers? Let's dive into the implications and explore steps to manage your mortgage in this environment.
The Status Quo for Variable Rate Mortgages
If you currently have a variable rate mortgage, the decision to maintain the base rate may mean your monthly mortgage repayments may remain unchanged for the time being, this will depend on what product and lender your mortgage is held (Always check your terms if you are unsure).
This stability is undoubtedly reassuring, but it's crucial to remain vigilant. While the MPC's decision offers some respite, if mortgage rates do rise in the future, potentially it may lead to increased repayments down the road.
Thus, borrowers with variable-rate mortgages should maintain a watchful eye on market conditions and be prepared for potential adjustments.
Fixed Rate Mortgage Holders
For those with fixed-rate mortgages, the decision to hold the base rate will not impact your monthly repayments until your fixed-rate term concludes. However, it's essential to remember that when your fixed rate term ends, you may face a higher mortgage rate than the current 5.25%.
Thus, it's prudent to plan ahead and prepare for this eventual adjustment.
Managing Your Mortgage Repayments
If the prospect of managing your mortgage repayments in this fluctuating market raises concerns, there are several proactive steps you can take:
1. Communicate with Your Lender: Reach out to your mortgage lender to discuss your options. They may offer solutions such as payment holidays or other forms of financial support if you find yourself in need.
2. Consider Fixing Your Rate: If you prefer predictability and stability, consider switching to a fixed-rate mortgage. This provides you with the assurance of knowing precisely what your monthly repayments will be for a predetermined period.
3. Explore Overpayments: If your financial situation allows, consider making overpayments on your mortgage. This can help reduce your overall debt and save you money on interest over the long term.
Why Consult CMME for Mortgage Advice
In times of economic uncertainty and fluctuating interest rates, the importance of professional mortgage advice cannot be overstated. Here's why you should consider consulting CMME:
Expertise: CMME is home to a team of experienced mortgage experts who understand the intricacies of the market. Their in-depth knowledge and insights can help you make informed decisions tailored to your unique circumstances.
Tailored Solutions: One size does not fit all in the mortgage market. CMME prides itself on providing customized solutions that align with your financial goals and aspirations.
Market Access: CMME has access to a wide network of lenders and mortgage products. This allows them to shop the market on your behalf, ensuring you secure the best possible mortgage deal.
Financial Guidance: Beyond securing a mortgage, CMME's sister companies can offer holistic financial advice to help you achieve long-term financial stability.
In summary, the MPC's decision to maintain the base rate at 5.25% provides a momentary sigh of relief for borrowers. However, it's vital to remain vigilant, as mortgage rates may continue to evolve. As a borrower, be sure to assess your financial situation carefully and consider your options to ensure you're making the right decisions regarding your mortgage.
By staying informed and proactive, you can navigate the mortgage market with confidence in these uncertain times. For those facing mortgage repayment challenges or those seeking expert guidance, CMME stands ready to provide unparalleled support and assistance to help you make the best mortgage decisions for your future.