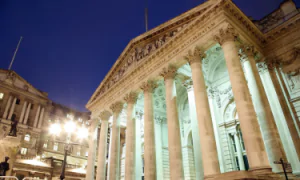 July 14th, 2016
The Bank of England has today held their Base Rate of interest at 0.5%, following the monthly meeting of their Monetary Policy Committee today.
With many market commentators predicting a reduction in Base Rate following last month's Brexit vote, the MPC voted 8-1 in favour of keeping Base Rate at 0.5%.
Base Rate has held at 0.5% since March 2009, in the aftermath of the global financial crisis.
"There was intense speculation within the market that Base Rate would be reduced to a new historic low of 0.25% today" said Taj Kang, Business Development Director at Contractor Mortgages Made Easy. "It appears however that this will be moved to next month, in order to kick-start the economy following turbulence over the Brexit vote."
Today's meeting of the MPC, the first since the referendum result last month, was hotly anticipated in the financial industry, as many commentators were split over the best course of action to boost the economy.
In keeping Base Rate the same, the economy has reacted with uncertainty this afternoon, with sterling up 2% against the dollar, however FTSE 100 and 250 markets have fallen*.
Minutes of the meeting have shown that August's review could be the time when rates fall further.
"The precise size and nature of any stimulatory measures will be determined during the August forecast and Inflation Report round" the Bank said in the minutes of this month's meeting.
Bank of England governor Mark Carney is due to meet with the new Chancellor of the Exchequer this afternoon. Philip Hammond, elevated to Chancellor by new PM Theresa May on Wednesday, has vowed that the government would do whatever necessary to restore confidence in the UK economy.
Expectation of a rate reduction next month would spell good and bad news for the UK, as one market commentator explains.
"Despite today's decision, the referendum result has kicked the prospect of higher returns on cash into the seriously long grass. Rates could conceivably remain at rock bottom for the next five to ten years" said Ben Brettell, Senior Economist at Hargreaves Lansdown.
"Clearly this is good news for those with variable rate mortgages, but savers hoping for a return to the 'normal' rates seen pre-crisis will be waiting a long time. With gilt and corporate bond yields also ultra-low, I expect savers and investors' capital will ultimately be committed to equities in search of higher yields."
(* Correct at time of publishing)